Hey everyone! Now I'm home again after the trip to Mallorca, had a wonderful time! I was there with my family for a week but I would have liked to be there for 1 month if it was so … Because I really have trouble with the change of environment. It takes at least a week for me to start getting used to Sweden again, and like "landing" if you understand. So when I got home start the anxiety over the summer to arrive. Having almost no booking or travel plans makes me sad and restless. But now I feel a bit better (using podcasts & instagram accounts) and feel a bit more inspired with different photo ideas and inspiration for the summer!
nyway, the plane to Spain went from Landvetter 07:00 on Saturday, so we had to go home early, which actually was kinda nice because it's a little hard to sleep the night before because you are so eager for the trip! When we landed we went by bus from Palma airport to the hotel in Cala d'or, sooo nice place!
So now I`m going to show you some pictures from the week in (magic!) Mallorca, hope you get inspired!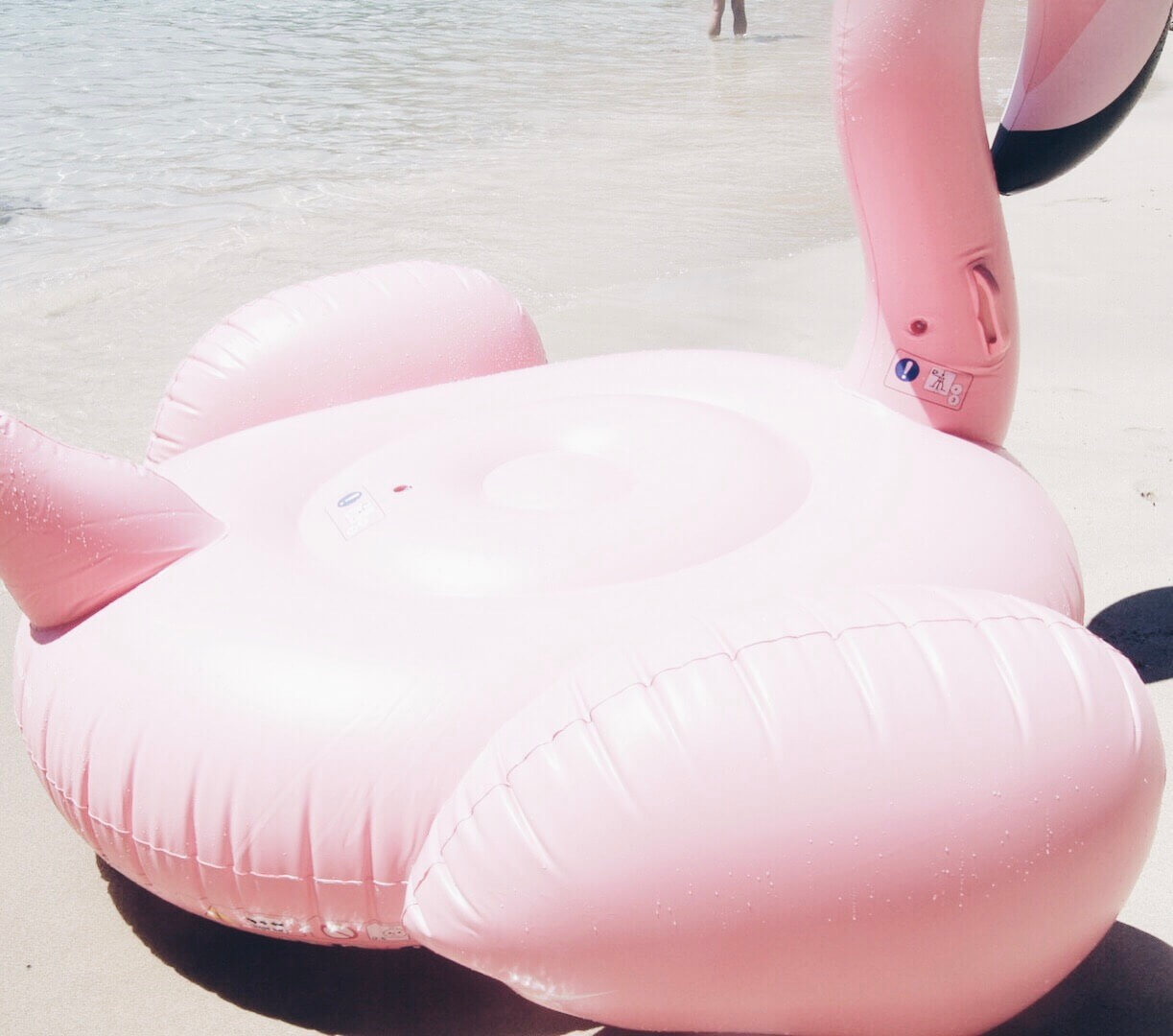 Some of you may have seen on my instastorie for about 1 month ago I ordered an inflatable flamingo from Sunlife, isn`t  it wonderful (and huge!)  I googled around for about three months for it, and at first I thought to order it on Ebay, but then I realized that it would not have time to arrive… Then I agreed to click it from Asos (for about 700SEK) But then it was sold out, and this was about ten days before we were going to go …
Finally, I found the Swedish website https: //www.justchill.se/ who sold the original from Sunnylife, then I ordered it of course at the same time!  It was a little more expensive , but it was worth it! If you want to know more about it, you can just click you around on their website.  Really a `summer must have 2017` ♡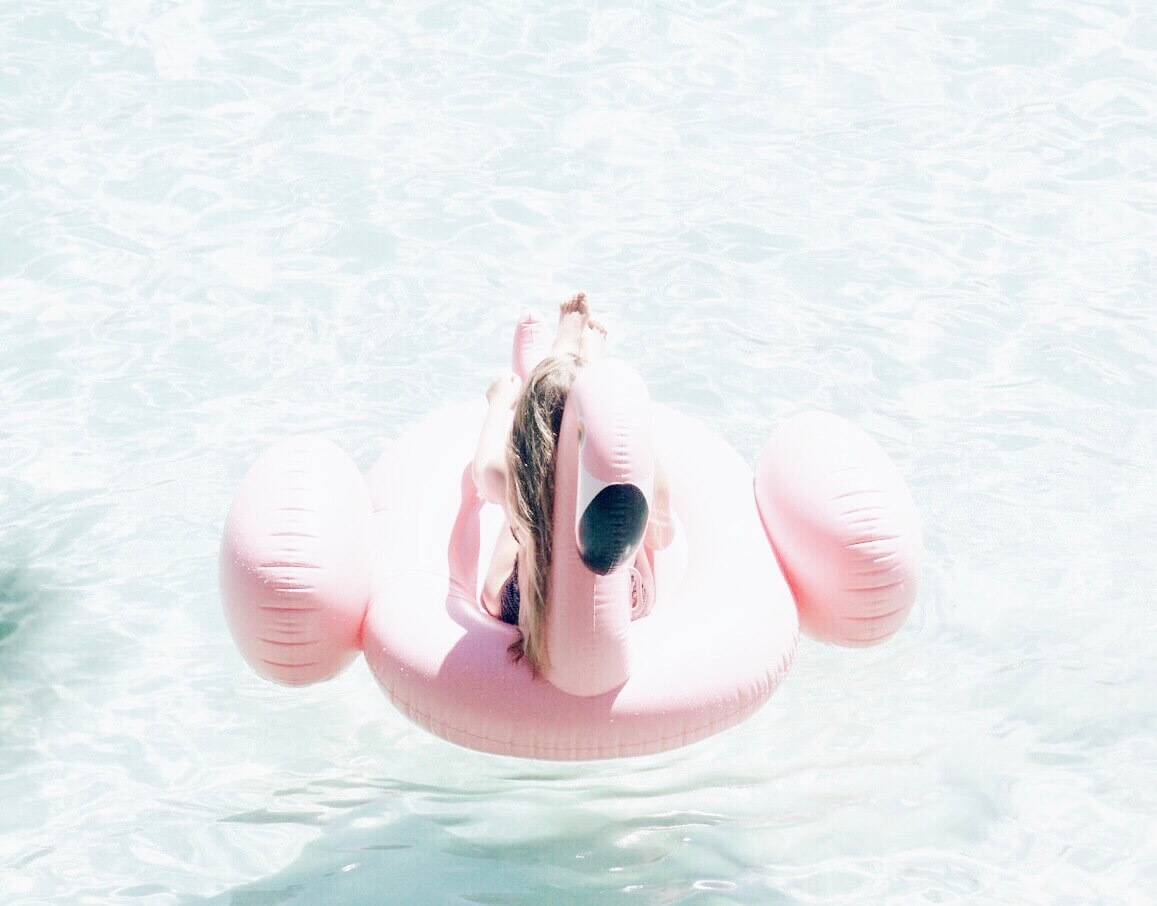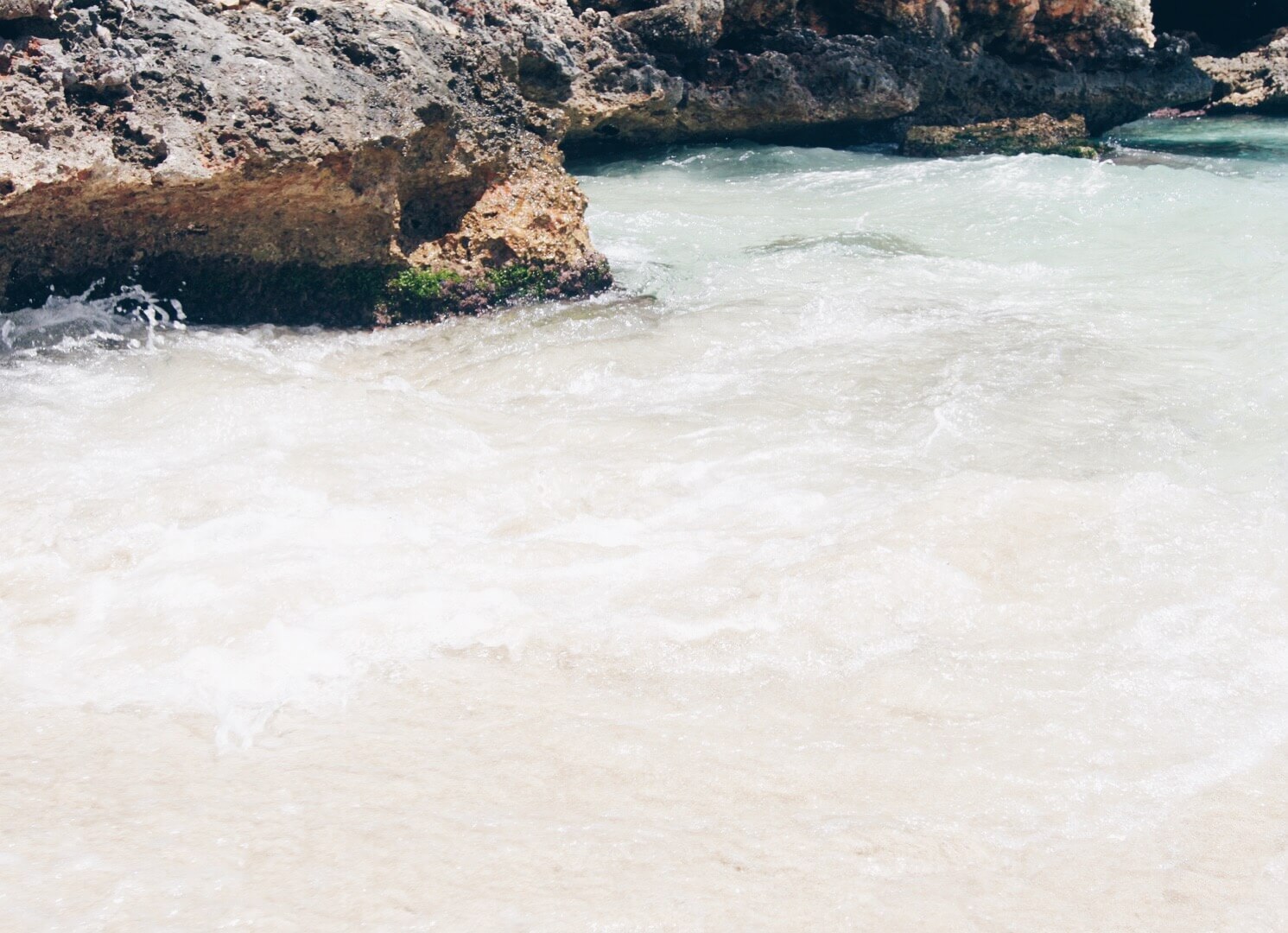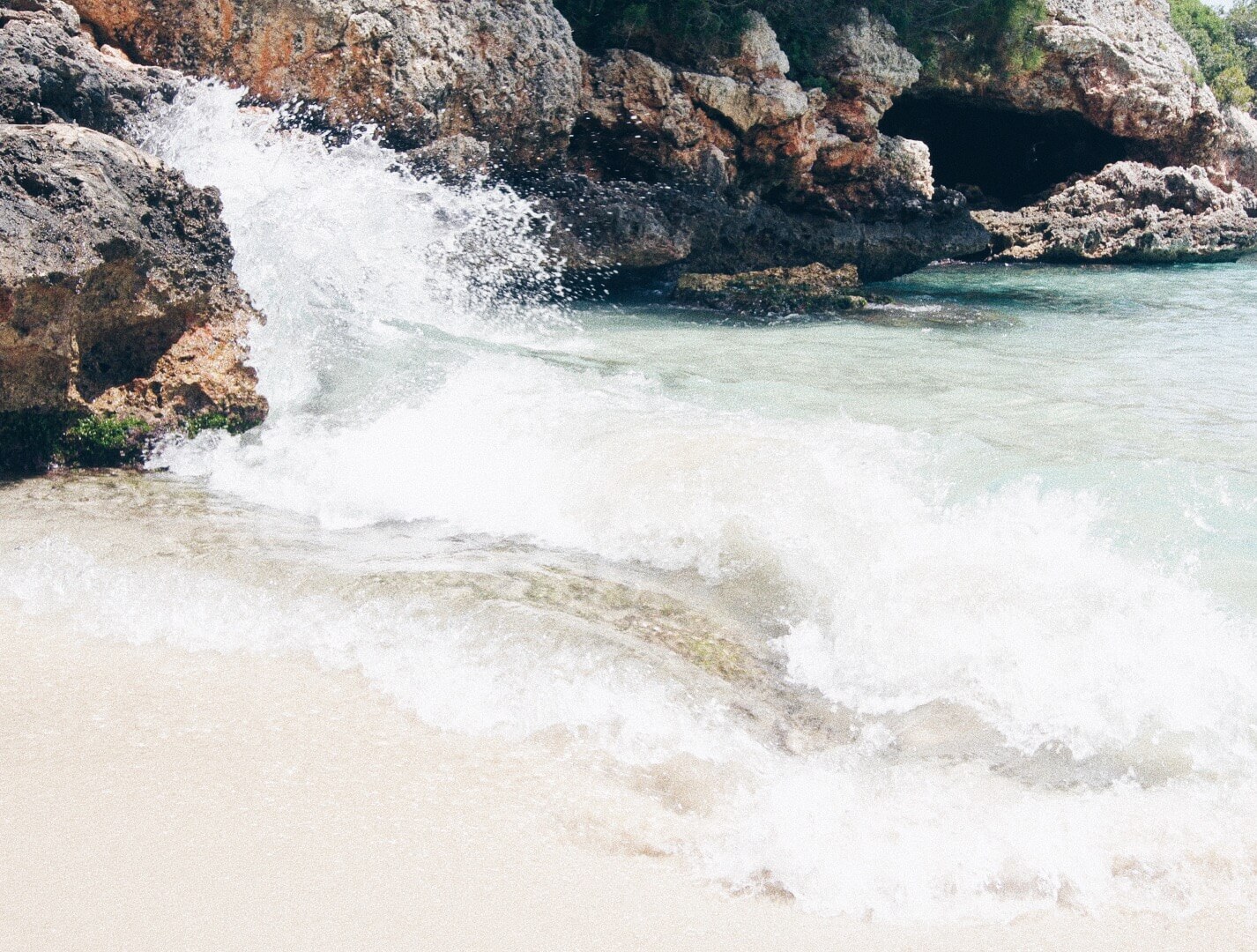 It was a little windy that day, but hooow beautiful ?!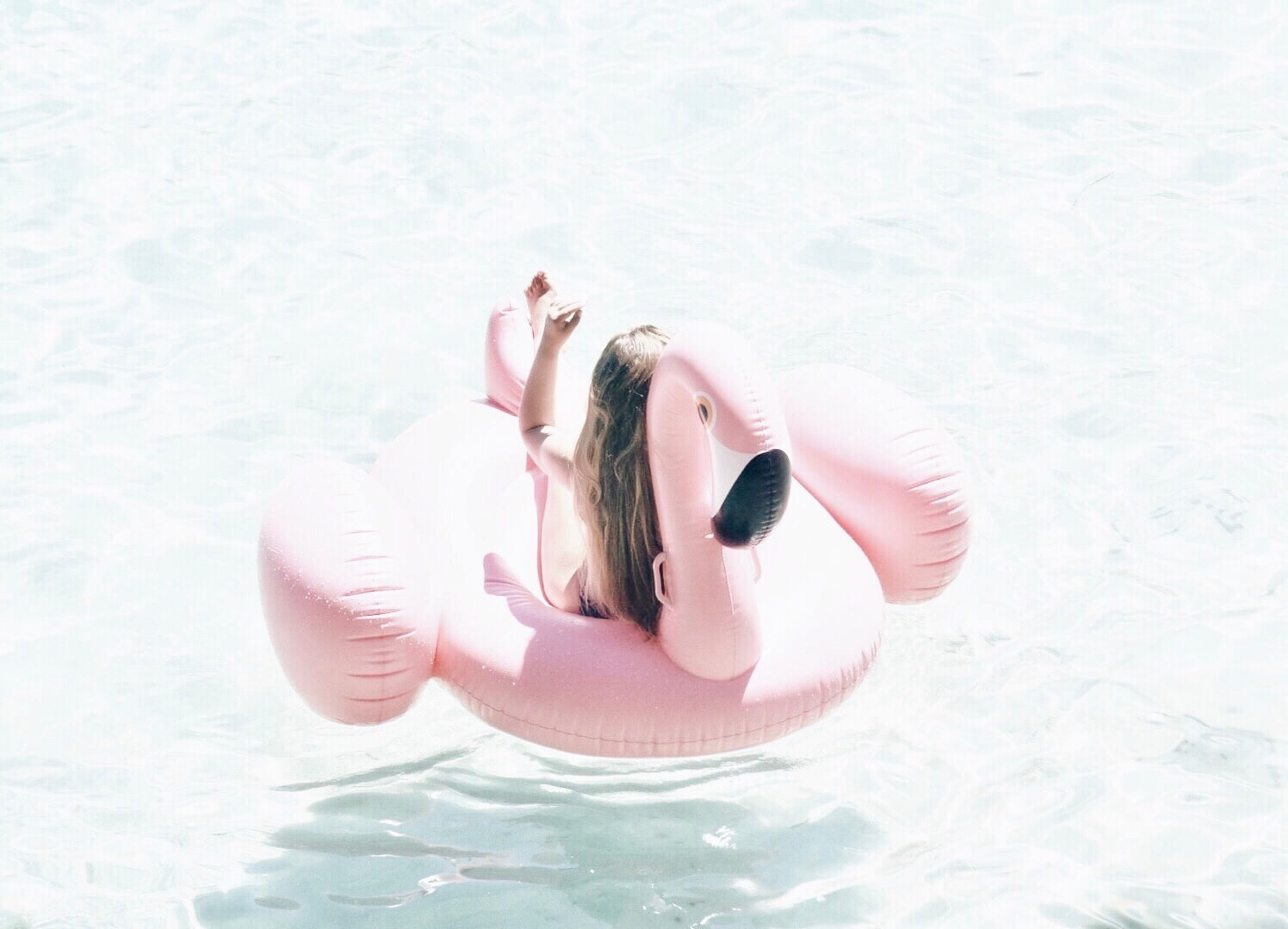 And of course it was a little hard not to drift with the current, so I would probably recommend to have it in a pool, the days that are most windy!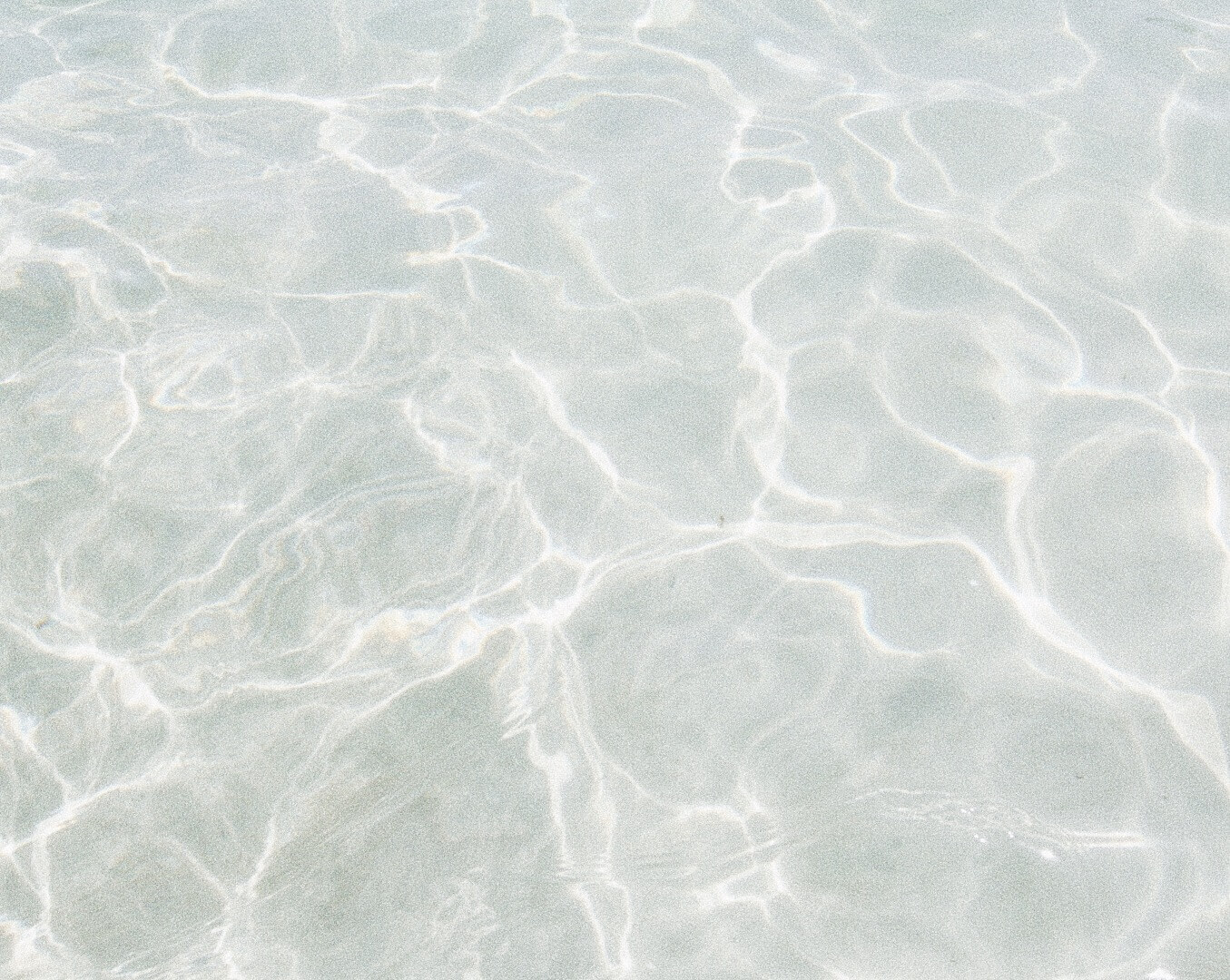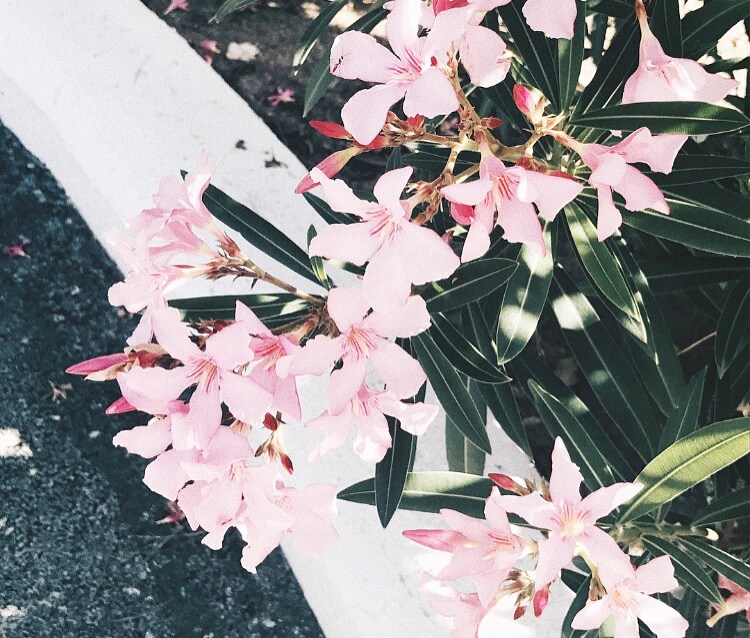 This environment … it really is something magical flowers, love it!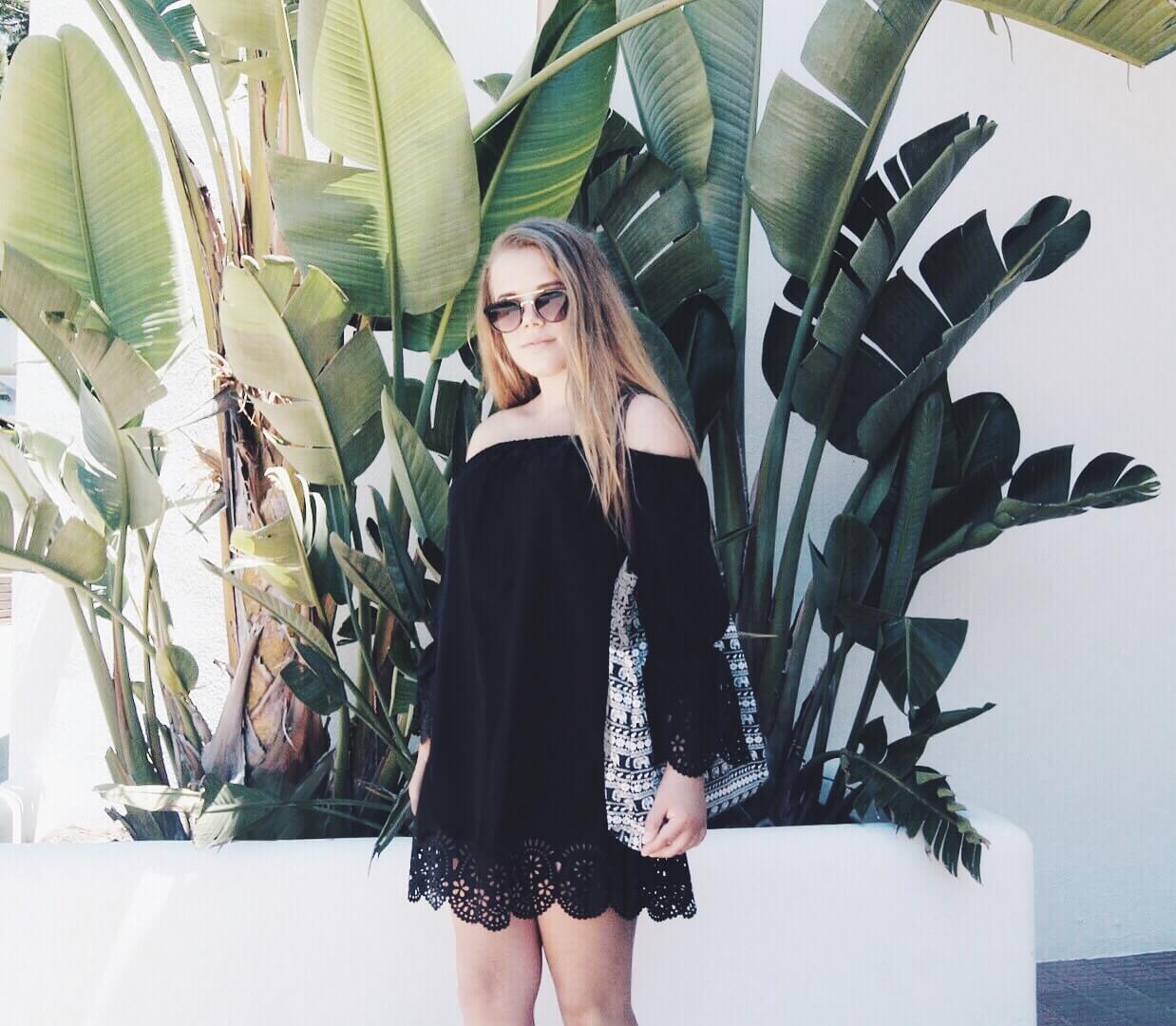 This was probably the third day and that`s how the outfit looked like. The dress is new and comes from Romwe.com and the beach bag I bought at a Spanish shop in the center & the glasses are from Primark!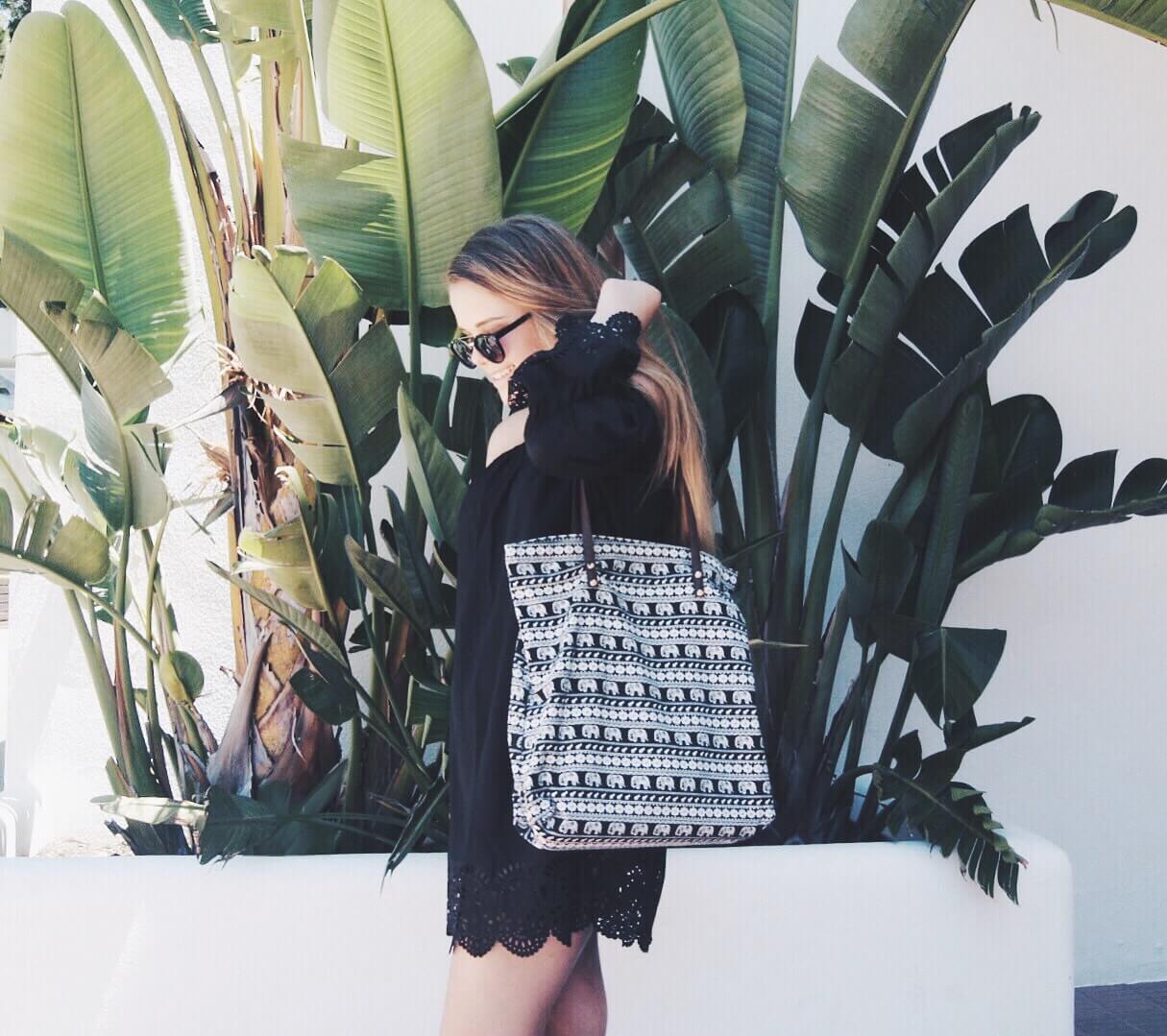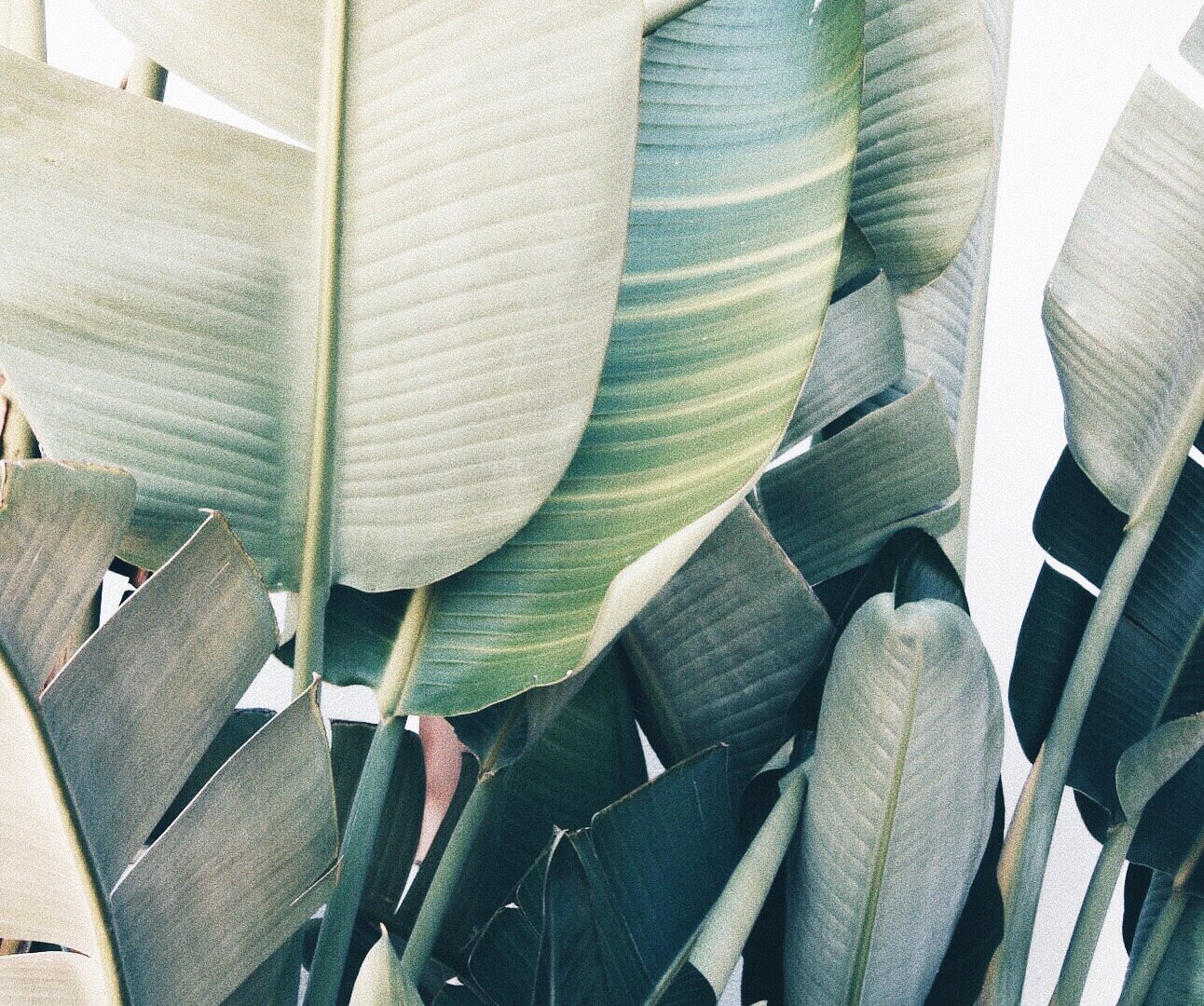 The plants are absoooolutely wonderful!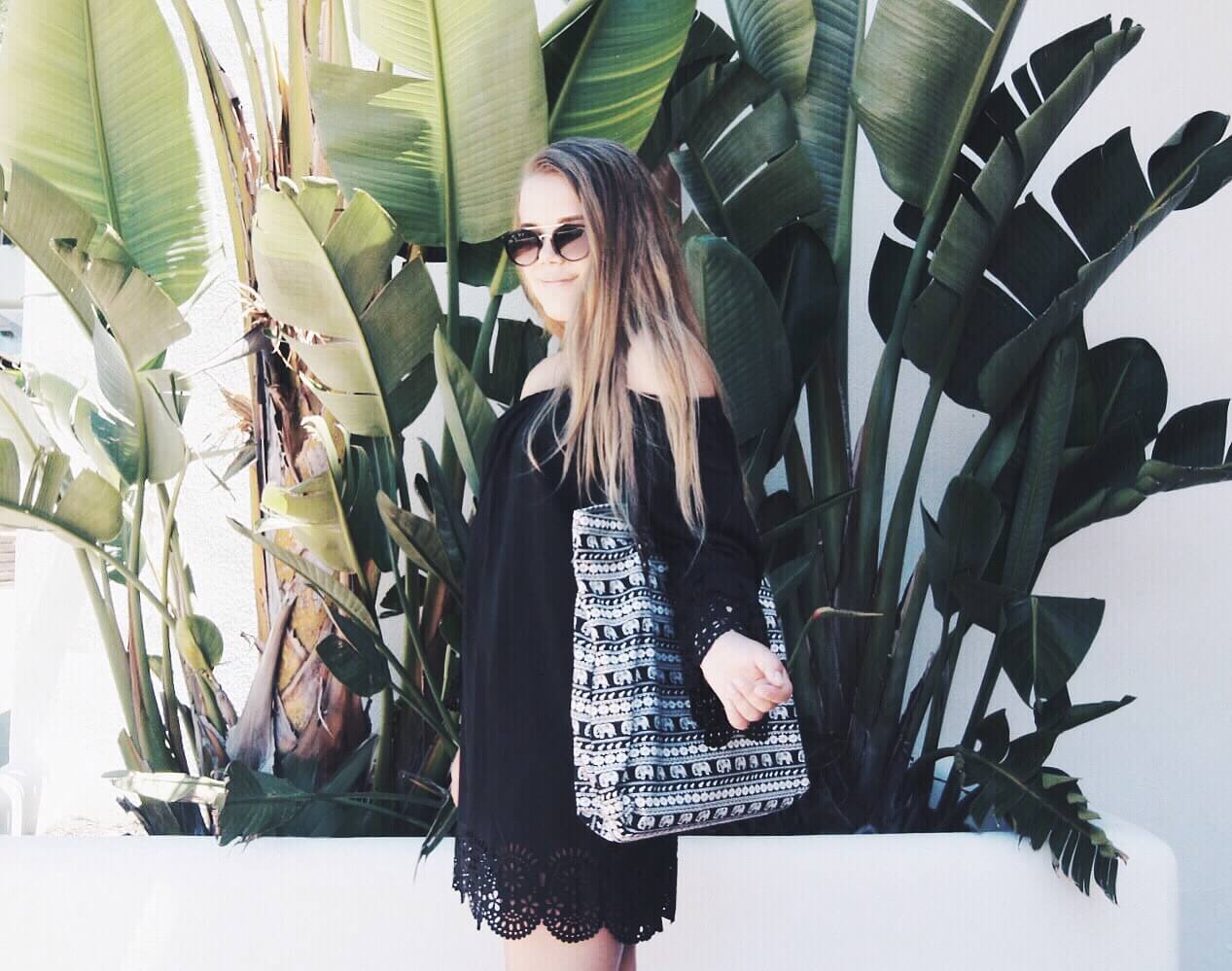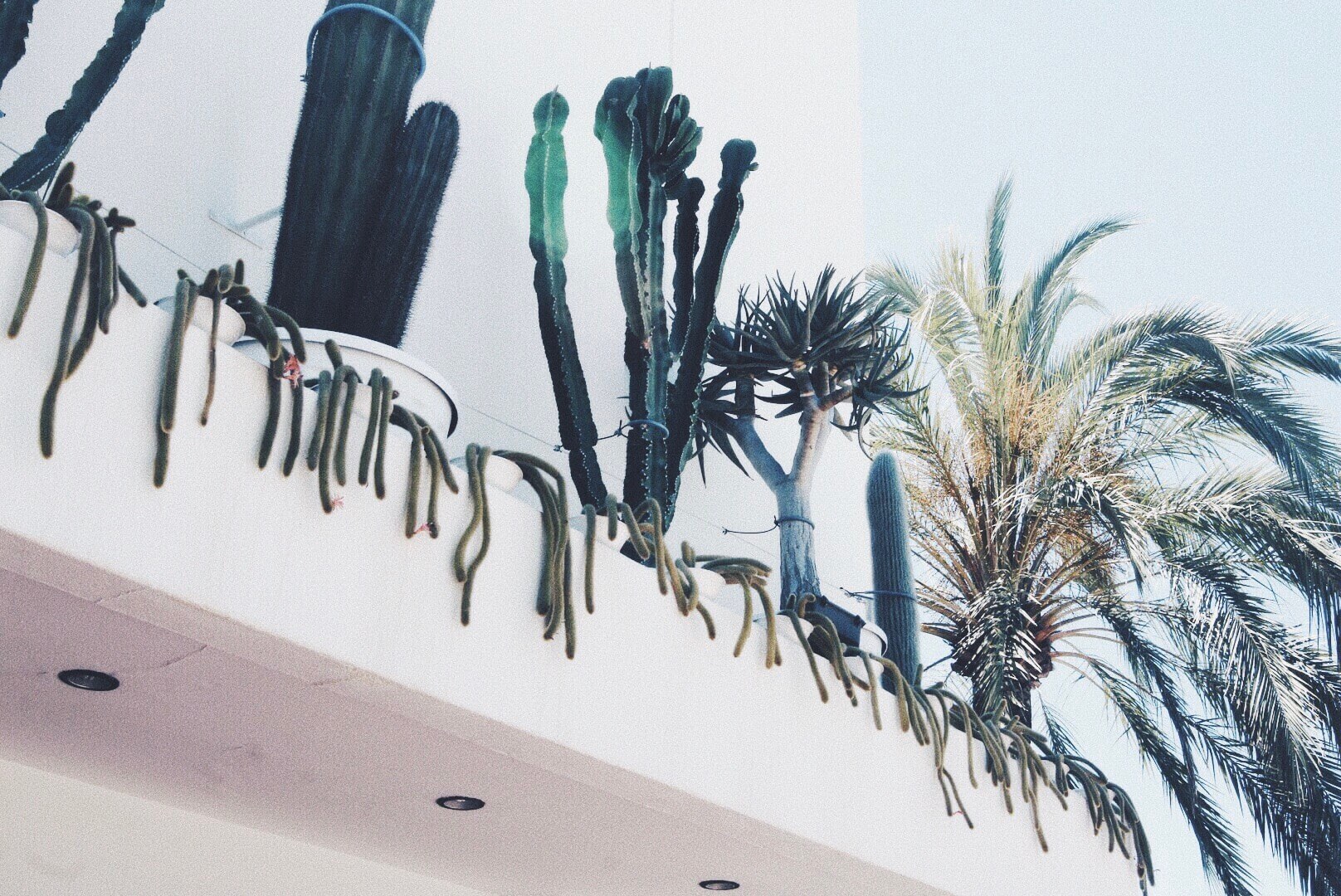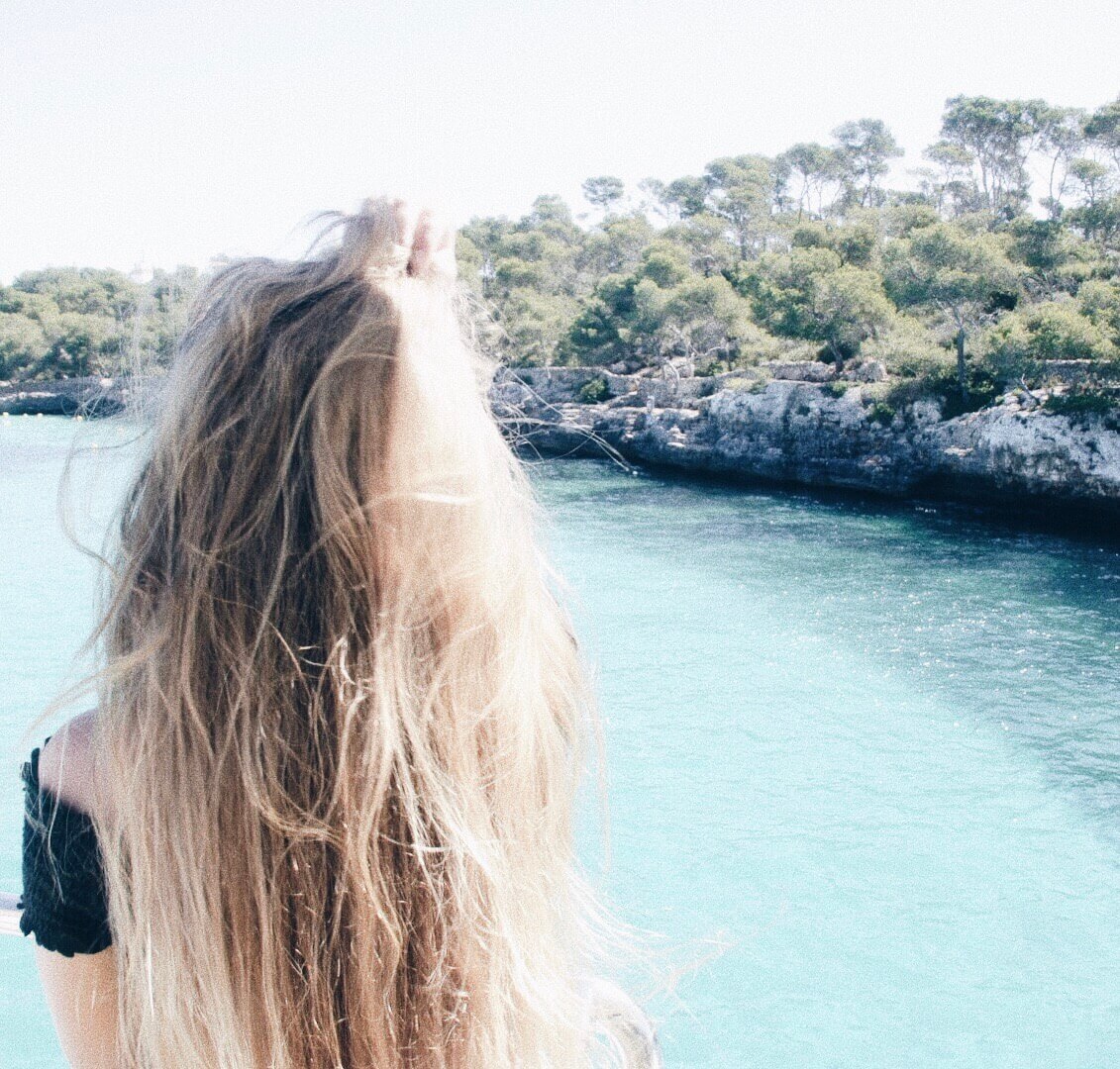 En dag åkte vi på en båttur och fick uppleva underbara platser!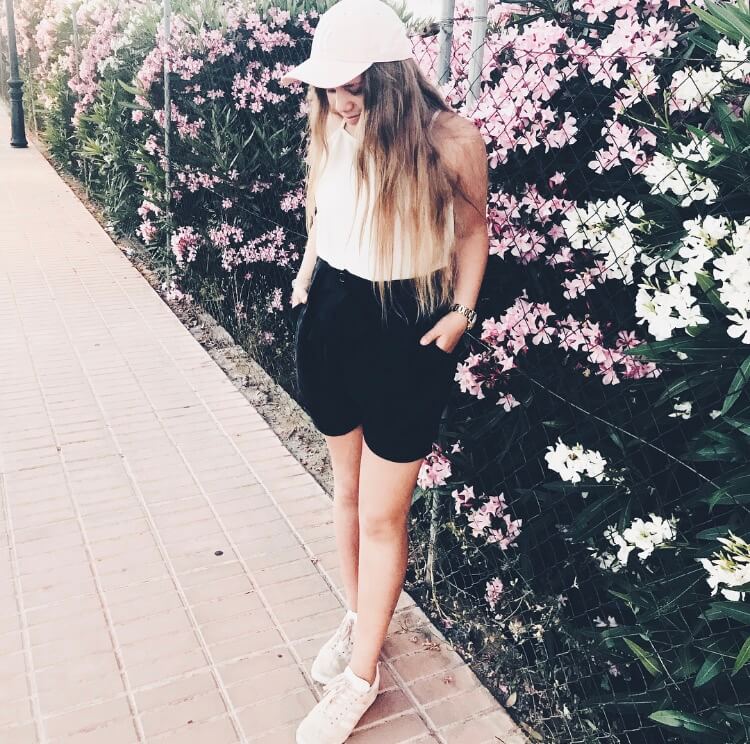 Then we went to the city and strolled around there in the evening in Calad`or, so nice ! And this is the outfit, earlier, I bought this cap from New Era in a store there. It cost 1.80 euros, which I think is a good price! The shorts are from Nelly.com, shoes Adidas, watch Ur & Penn and the top H&M I think.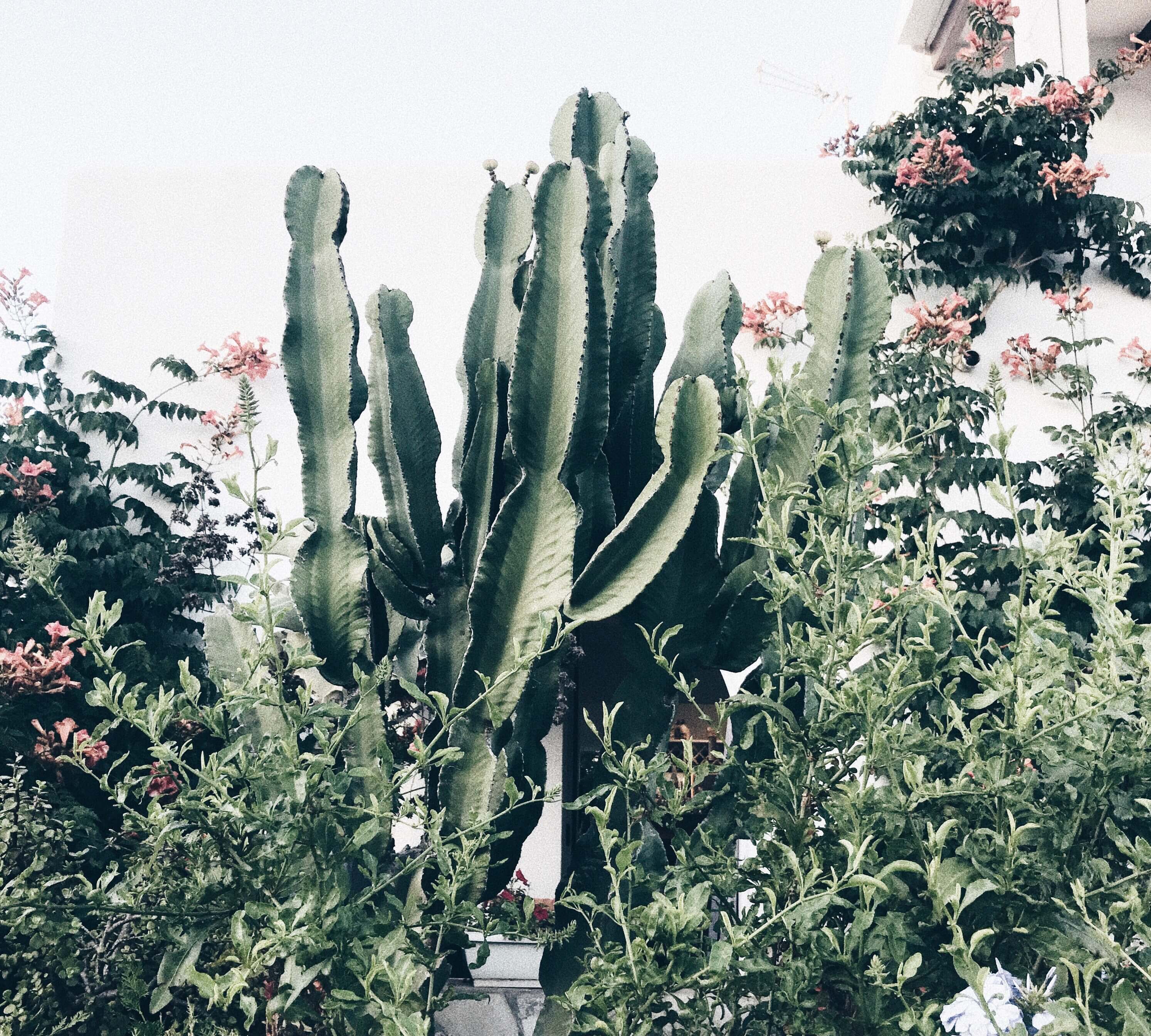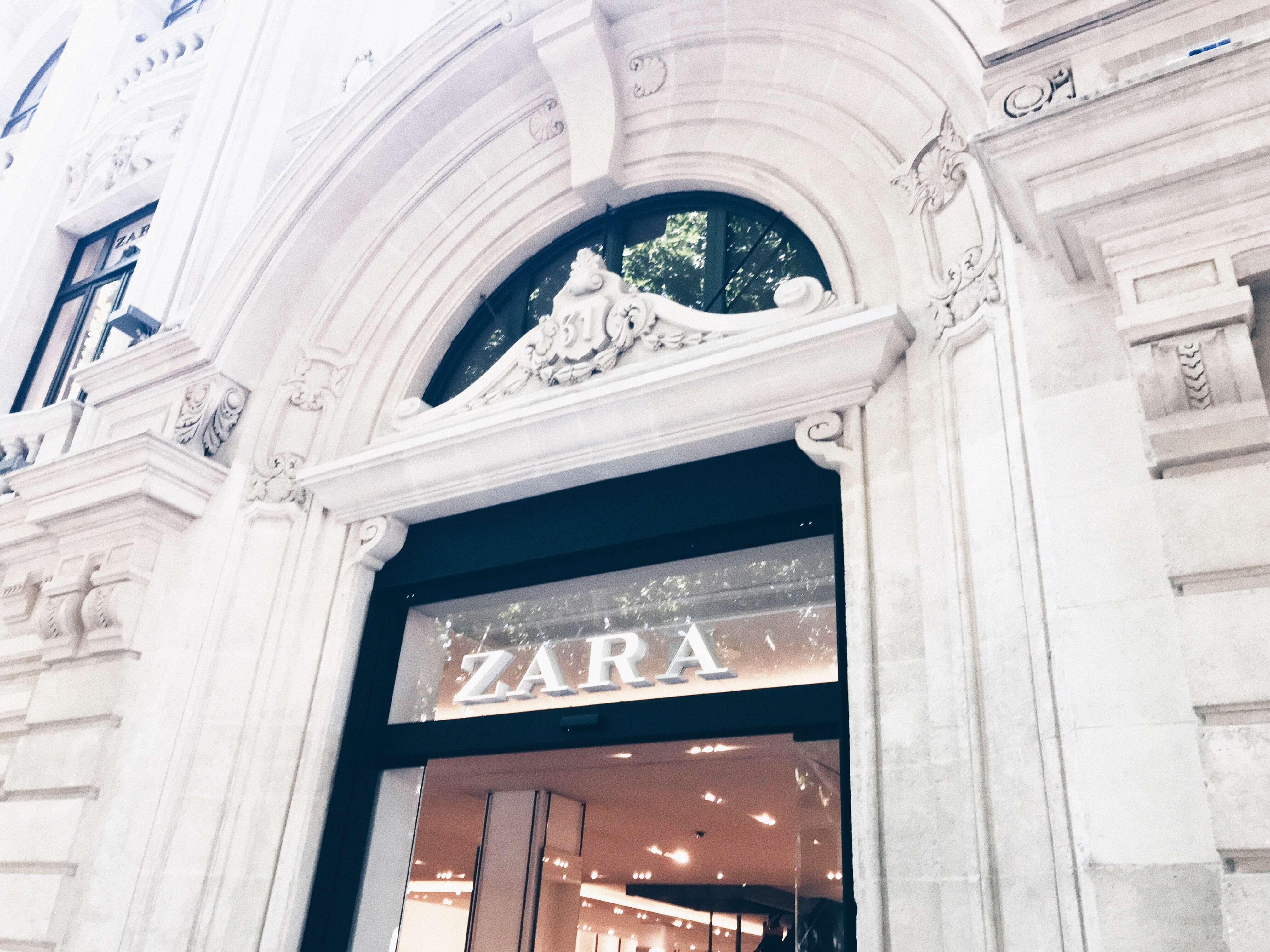 On Friday we went by car to Palma (Mallorca's capital) where there were more usual shops, such as Zara, H&M, etc. At Zara I bought some things and I will make a HAUL on everything! Wich is going to be so fun to take the photos and show you guys!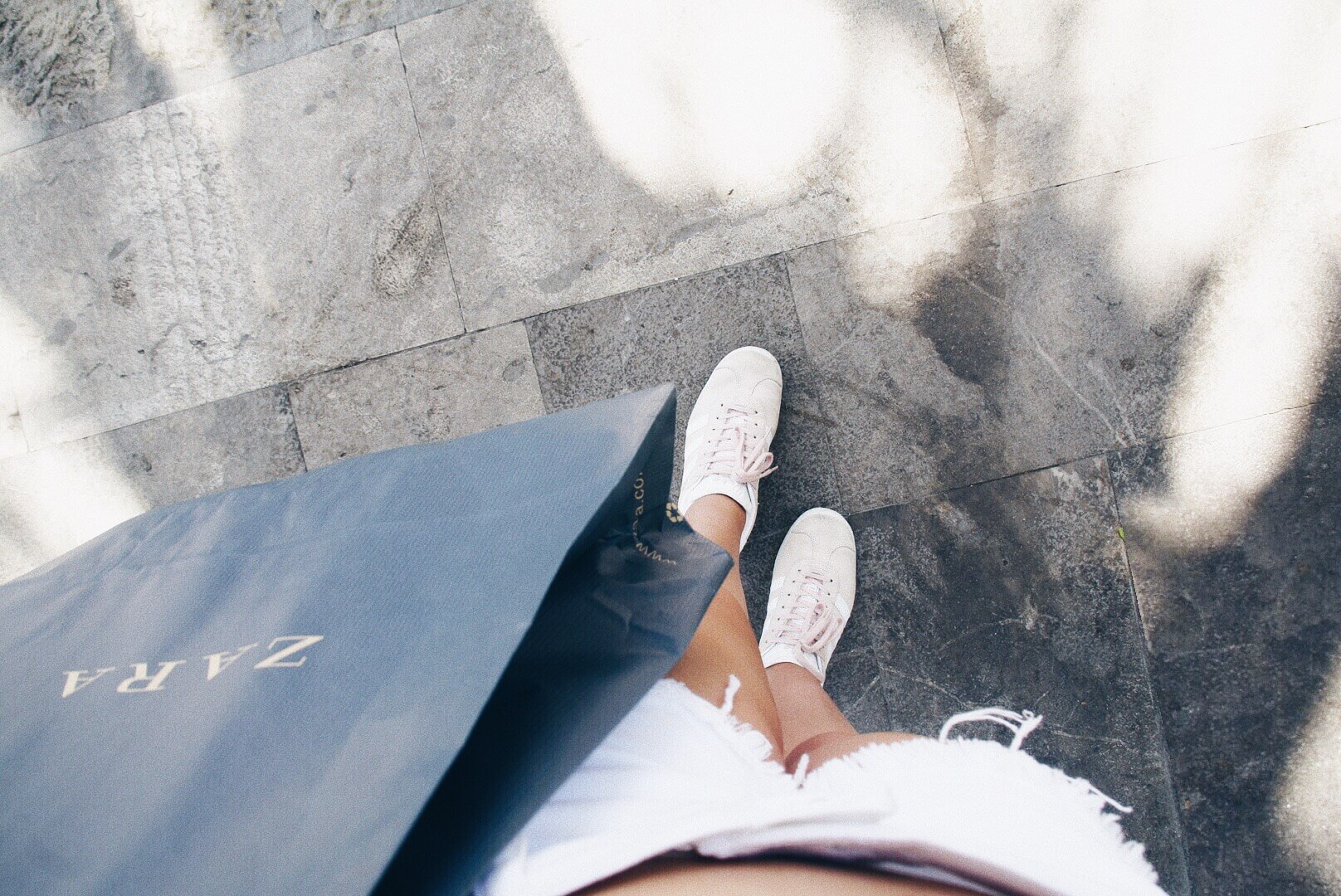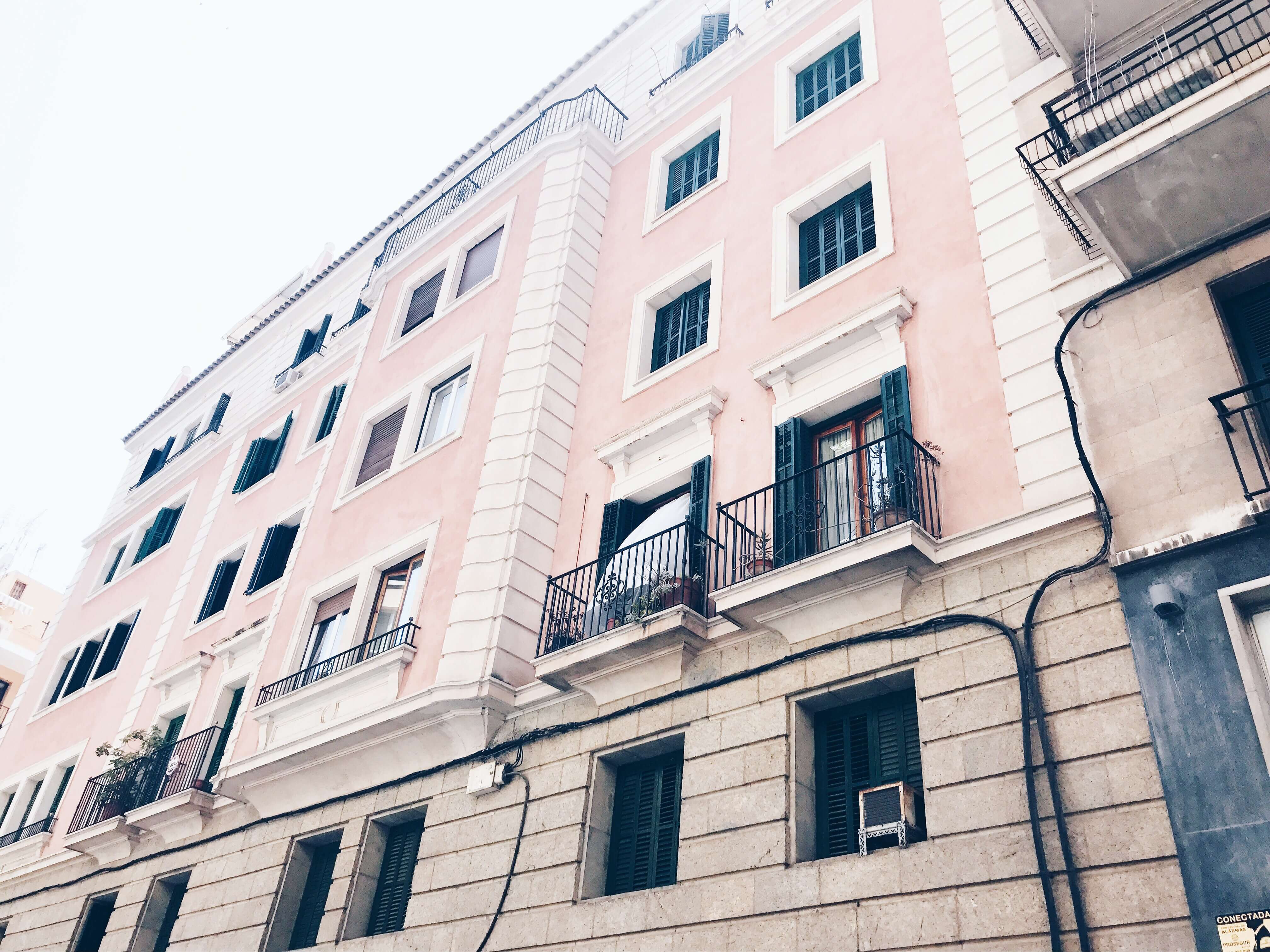 The streets in Spain are so nice!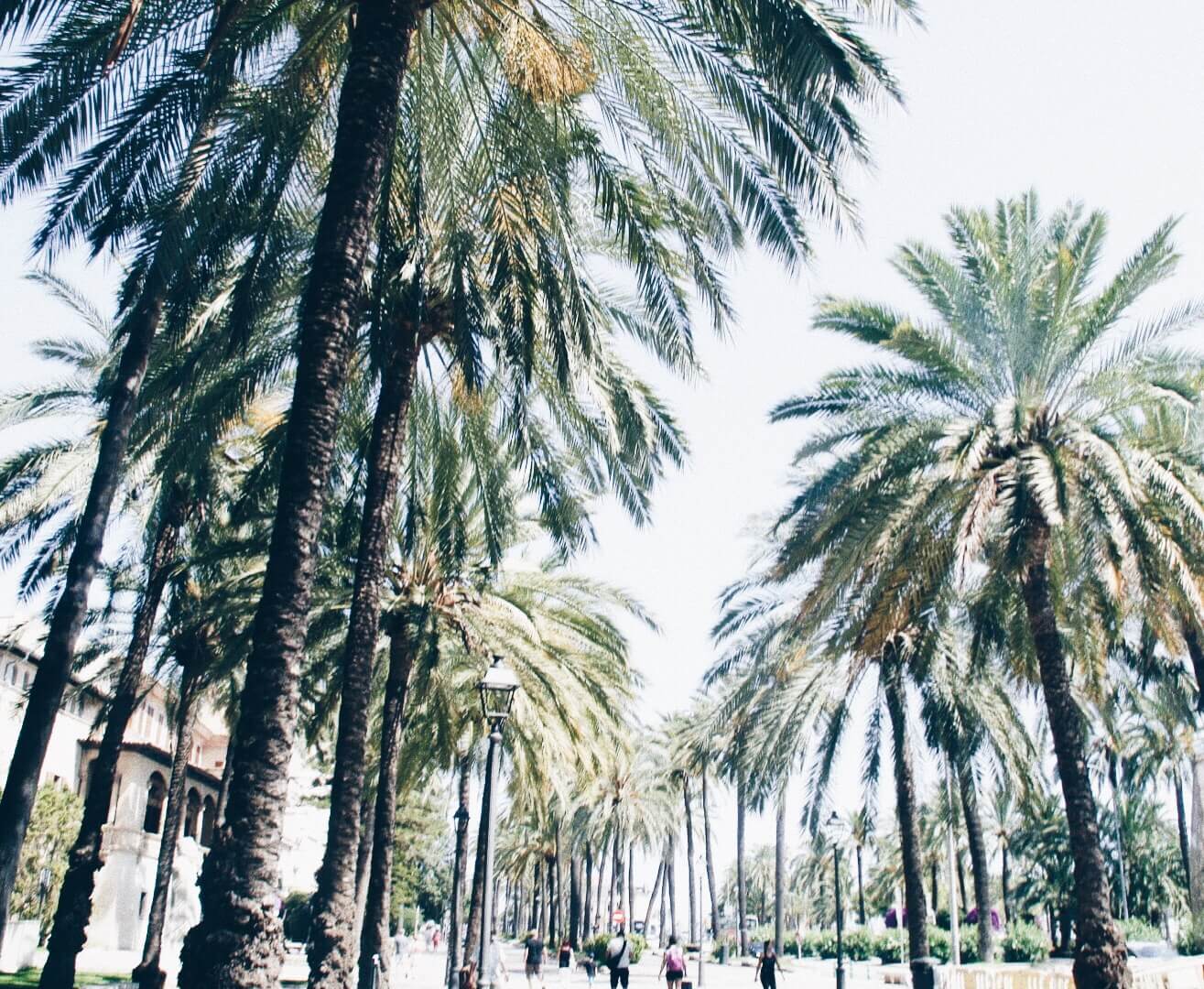 Paaaaaalms! Dream.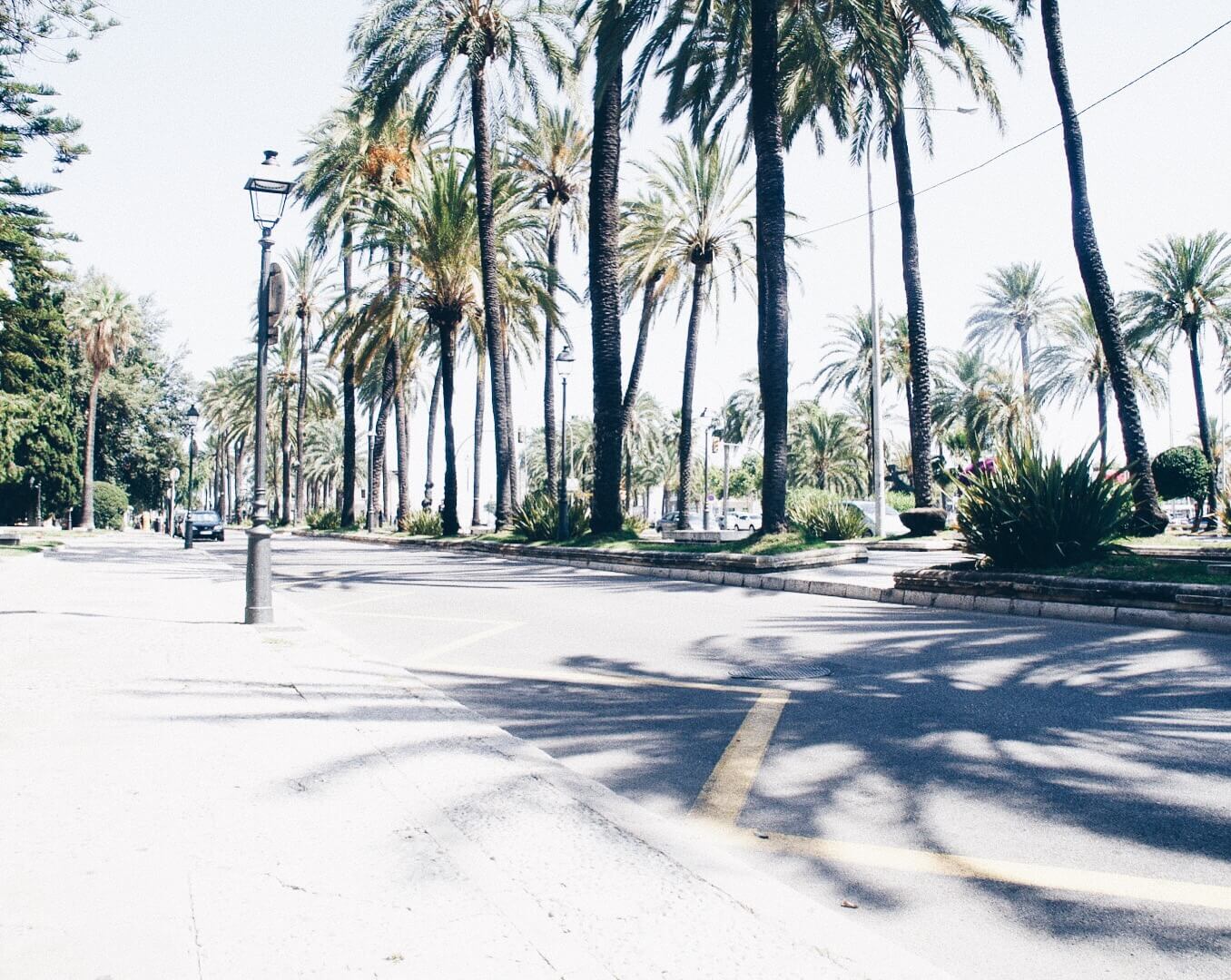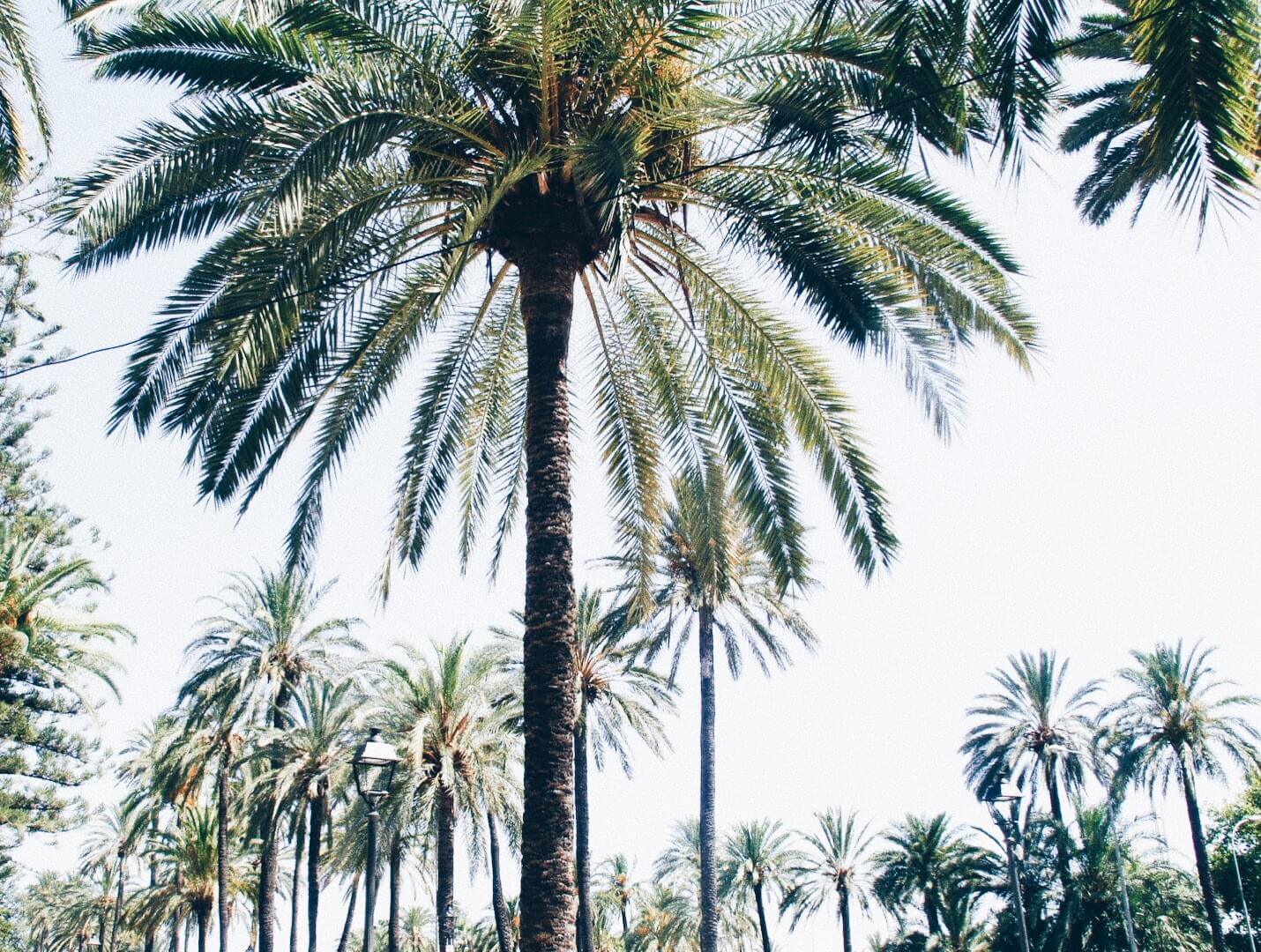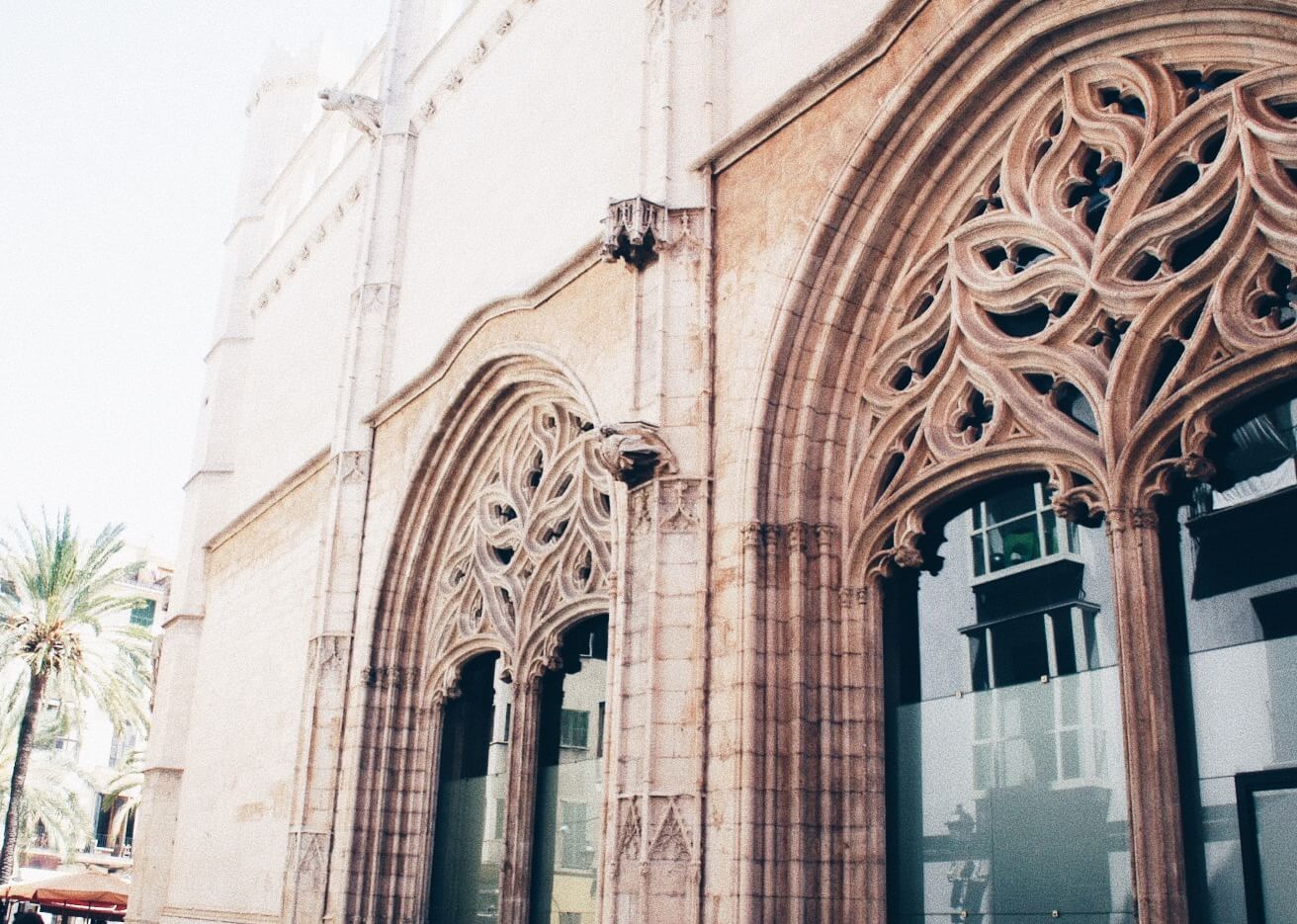 After we shopped around, we visited the cathedral `La seu`, so beautiful!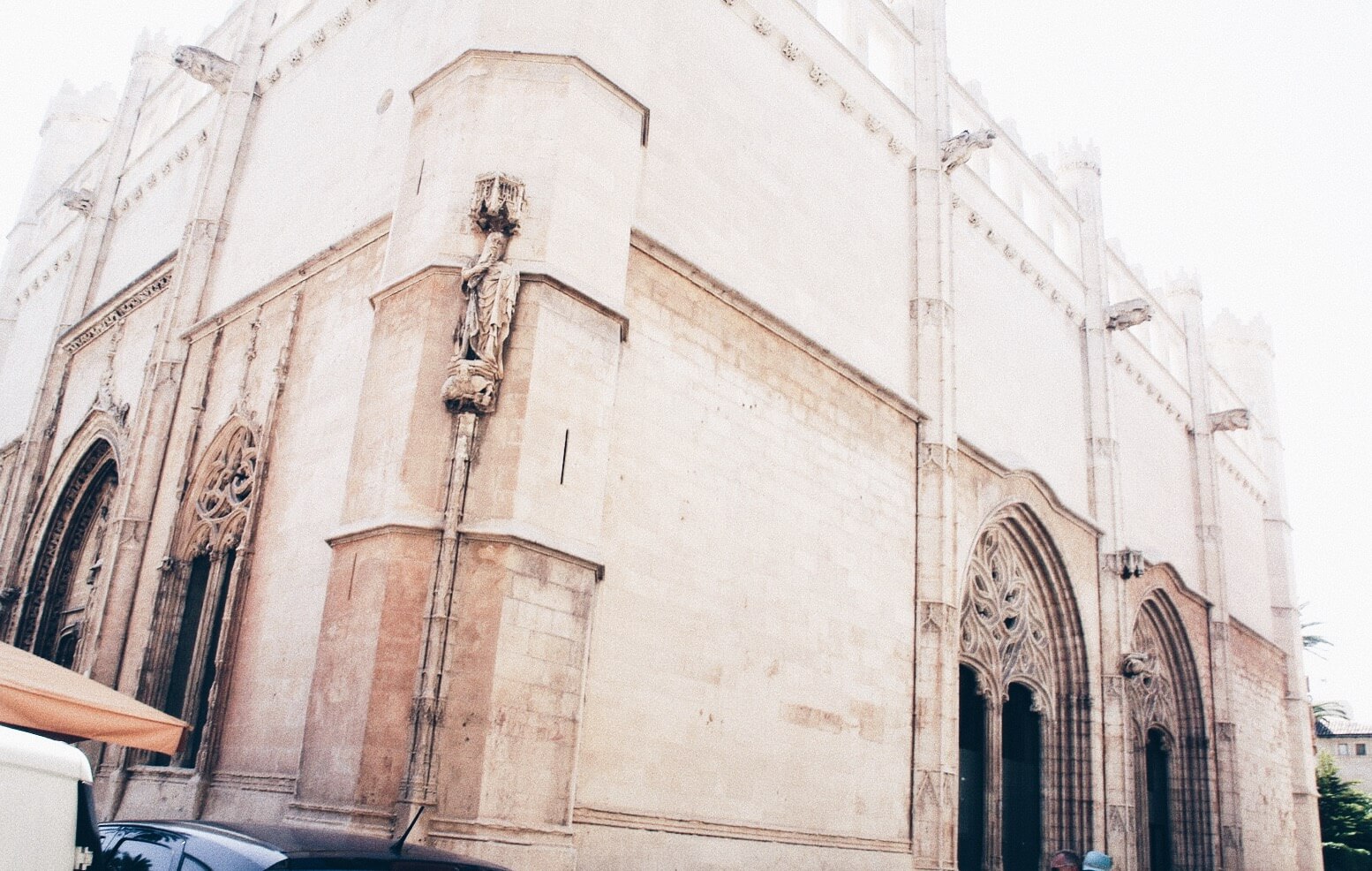 On the penultimate morning, I woke up early to go down to the beach to take pictures and a morning swim. They had yoga on the beach and the water was absolutely quiet, wonderful!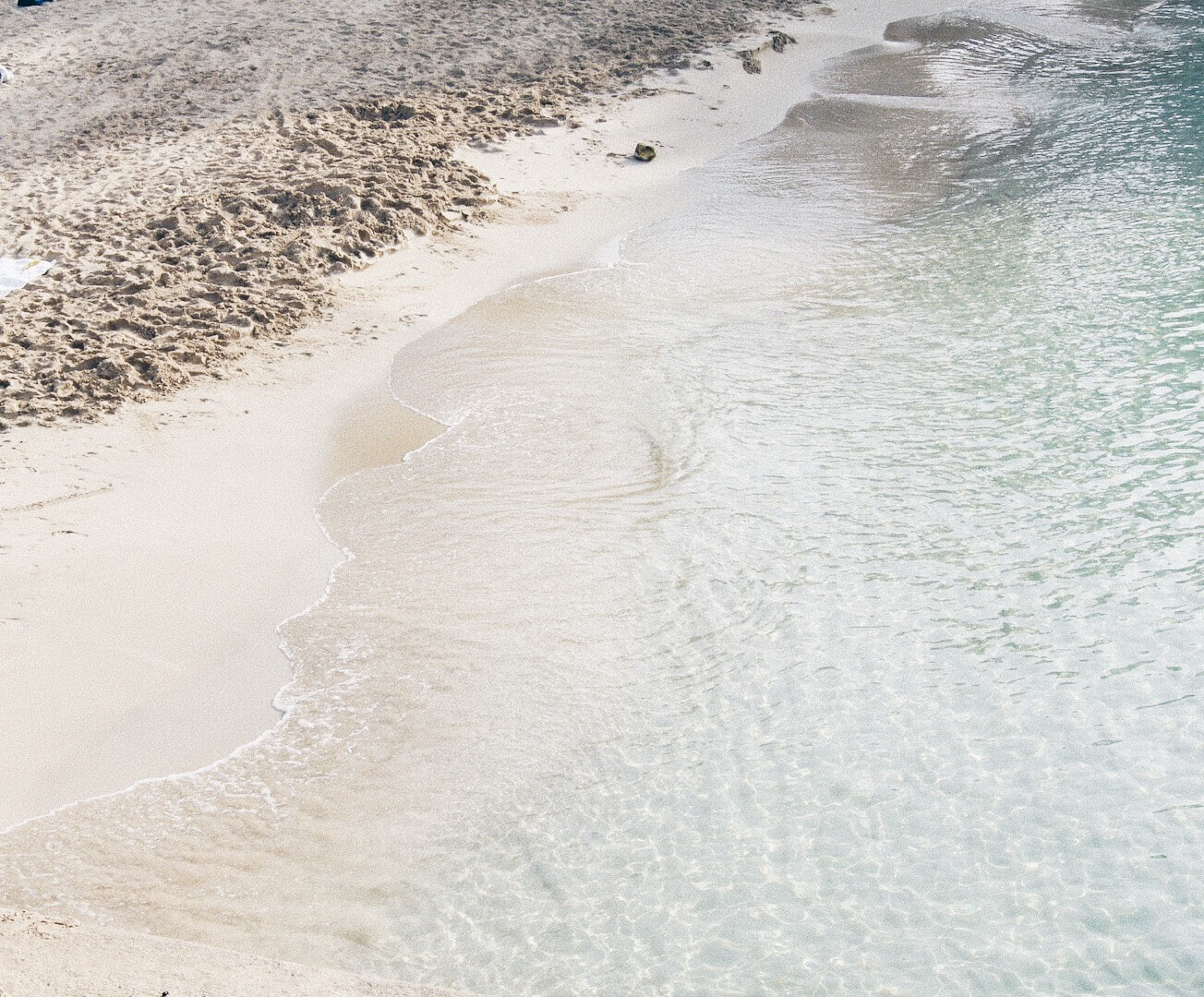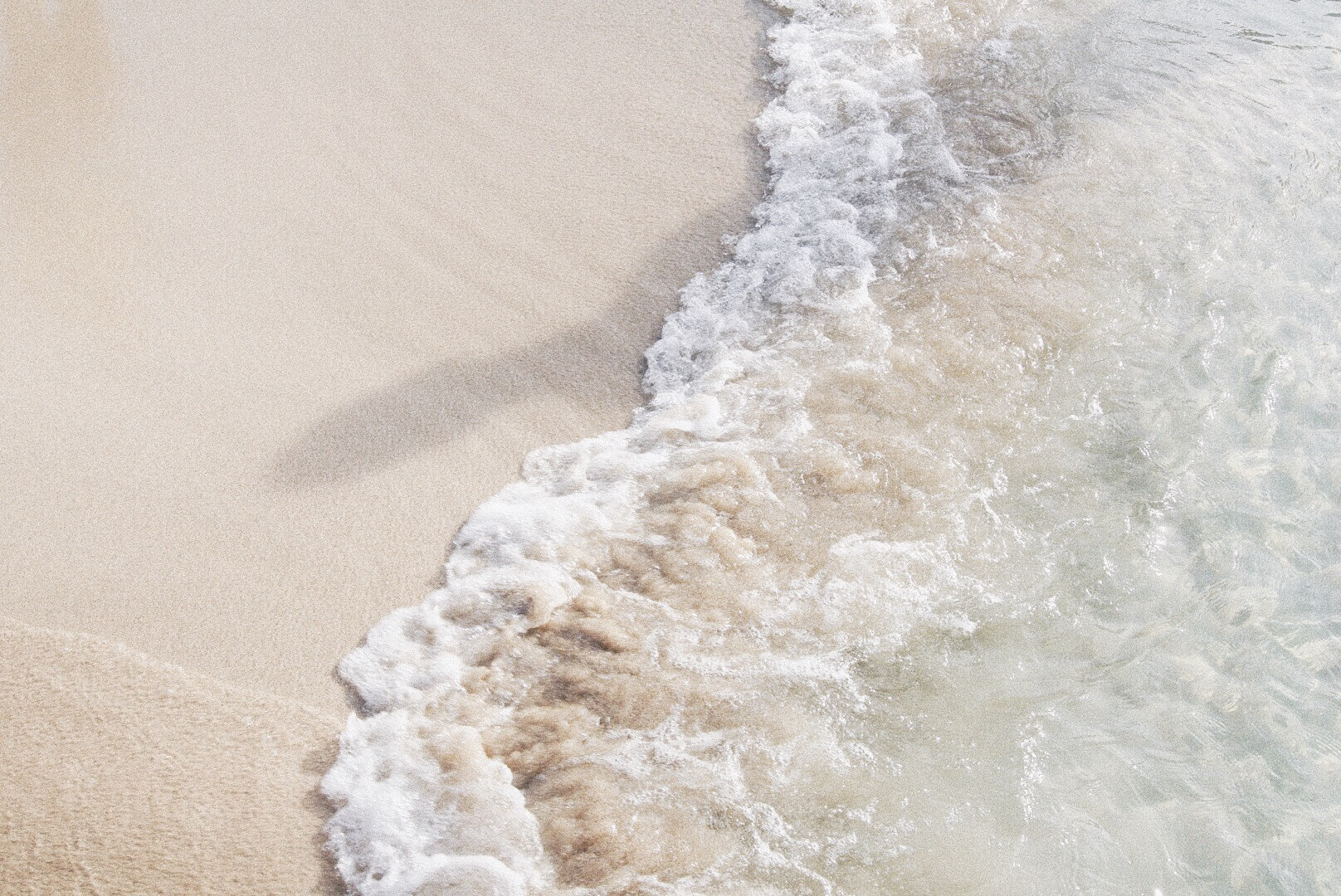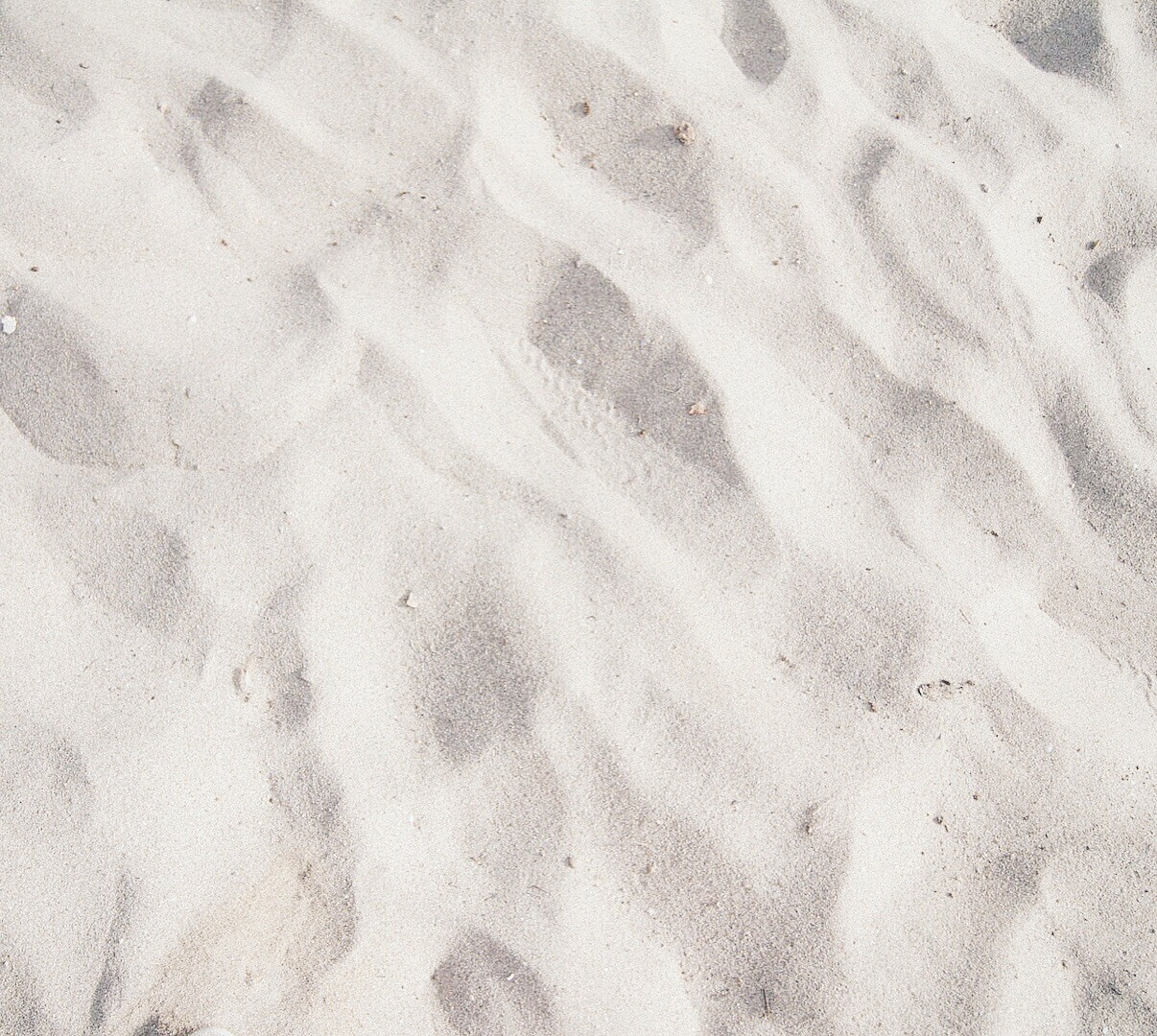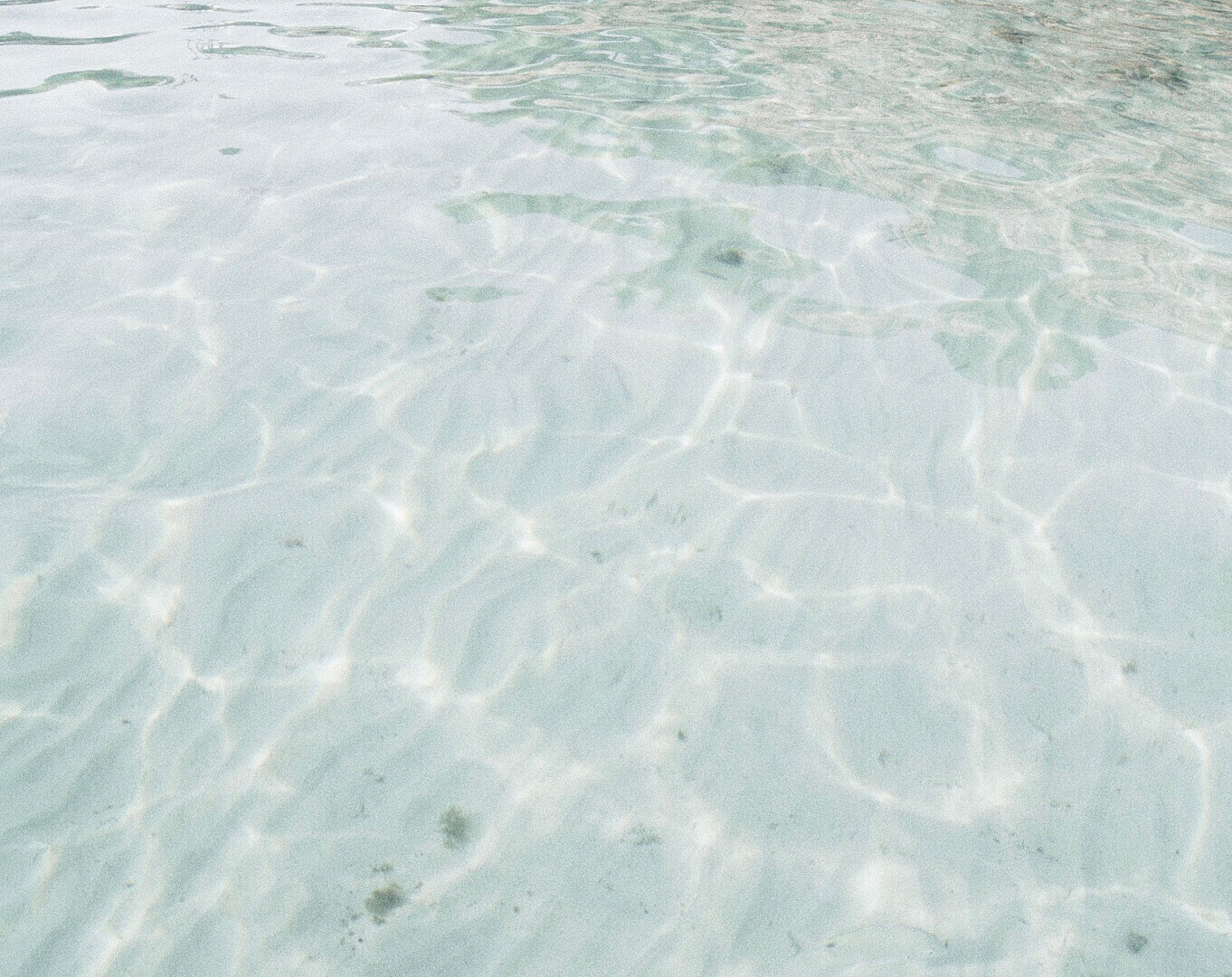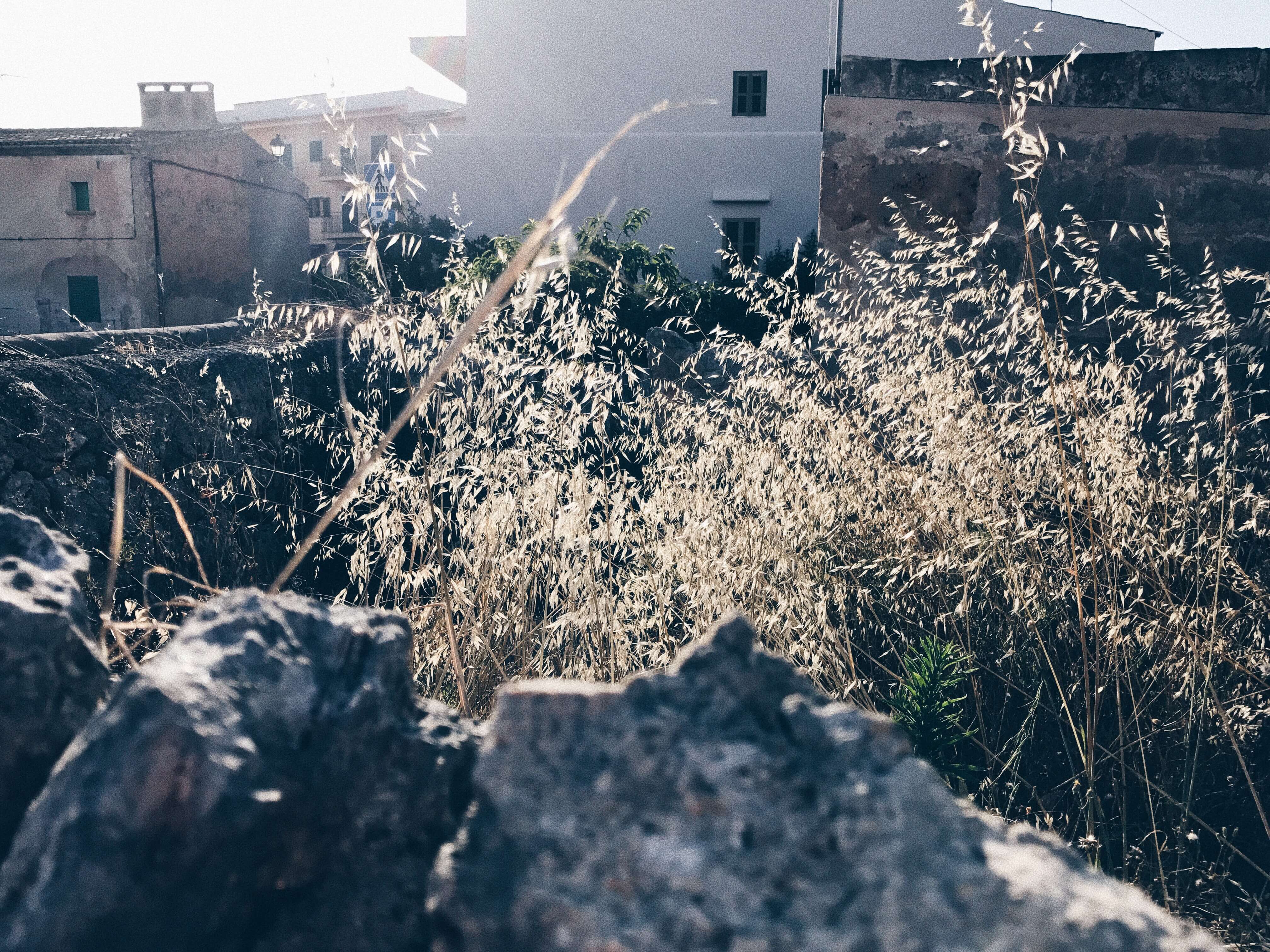 And in the evening we stopped at the roadside to finally take some photos at some cactuses, cactus is one of my favorite plants so this was really nice! cactus lover ♡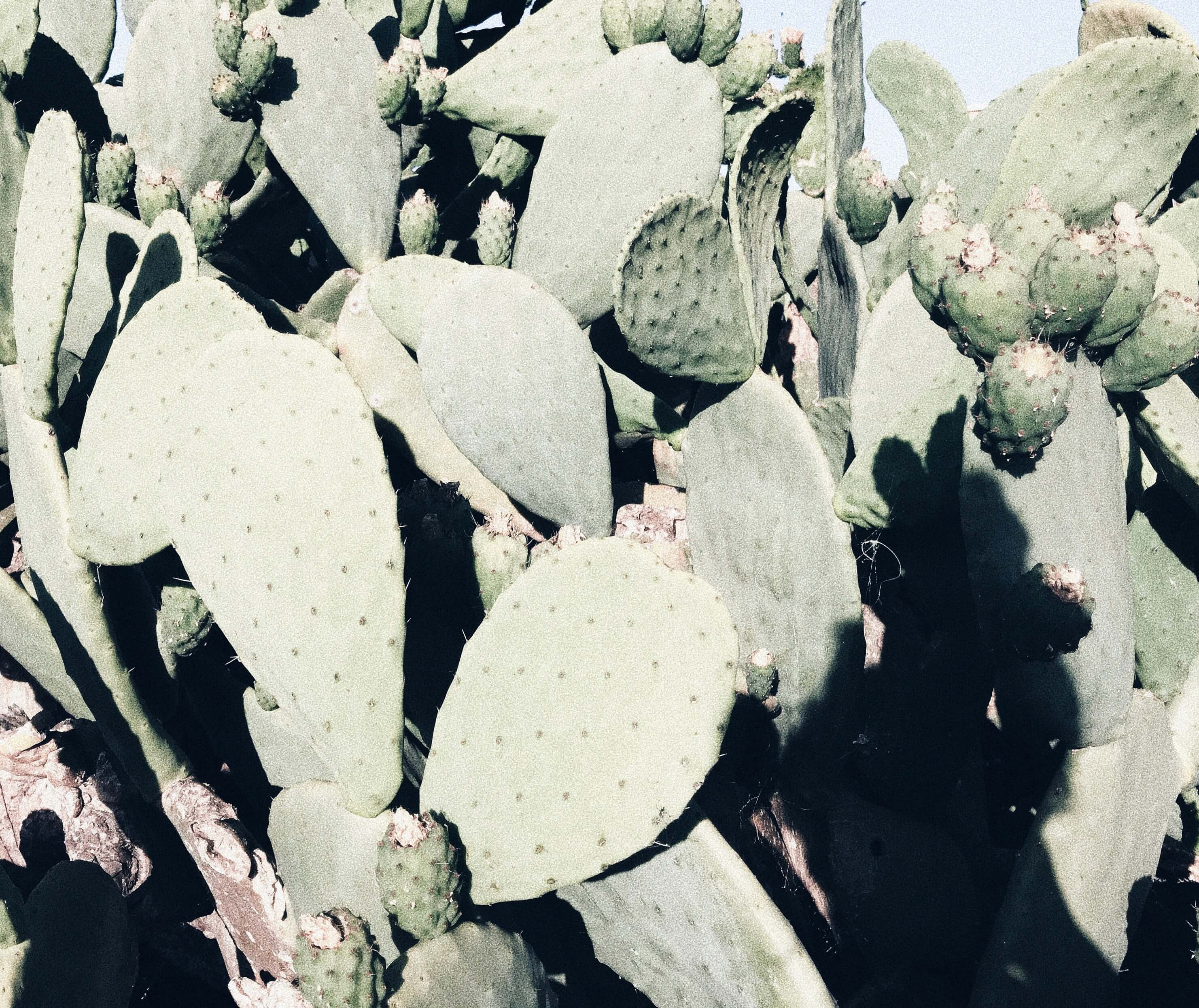 On Saturday we went early from the hotel to the Palma airport, where it finally was a Starbucks!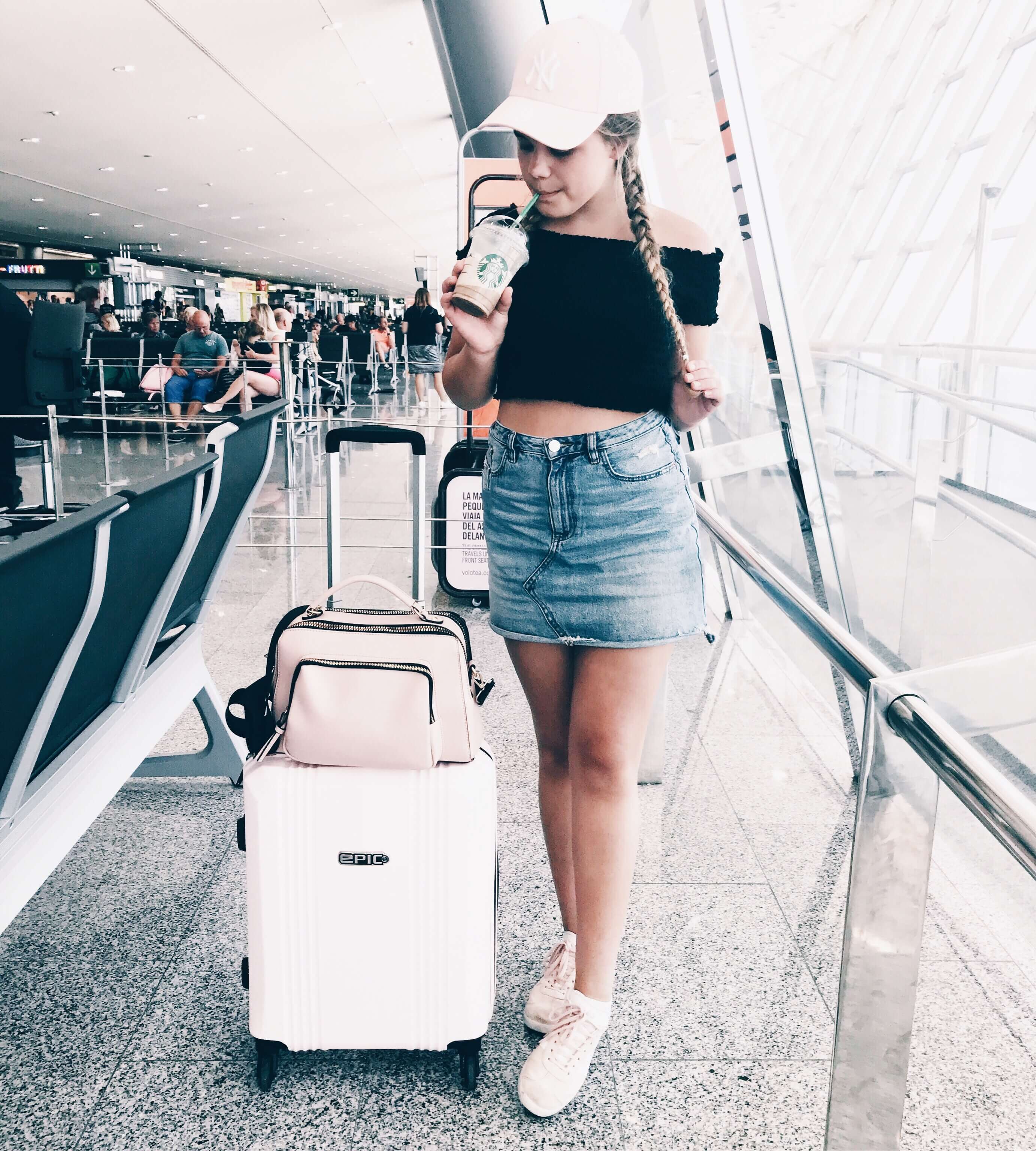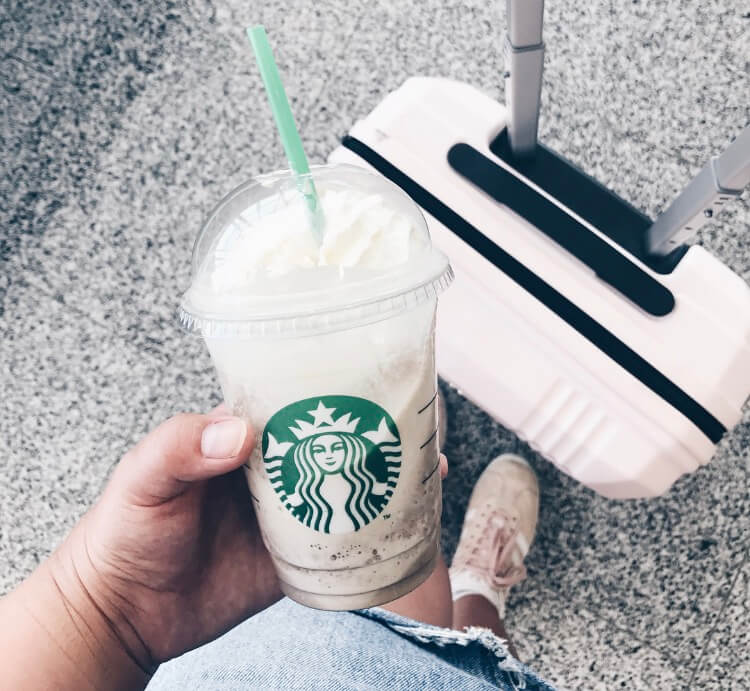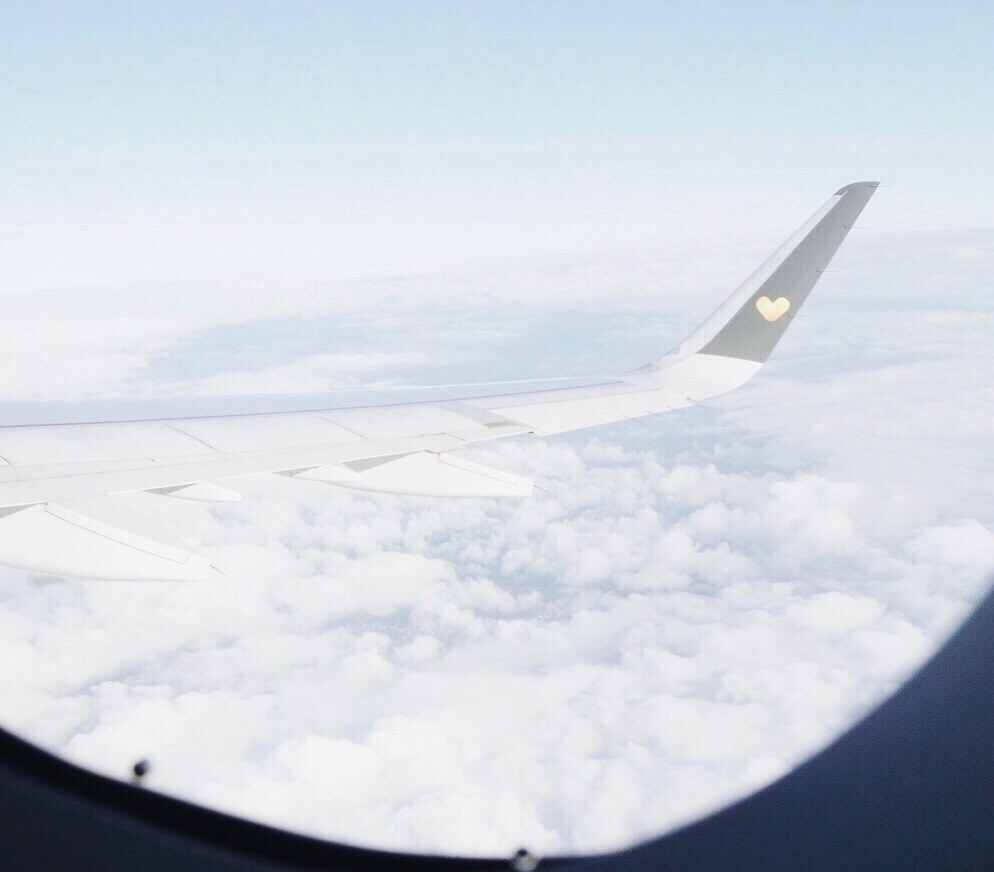 Then we left Mallorca for this time, we will definitely go back!
Hope you liked the post, I've spent a lot of time doing this, but it was very fun! ♡ If you like it, please feel free to leave a comment if you like these pictures and posts on e.g. instagram or in the comments!
And don`t  forget that you are beautiful and valuable, XO // C o r n e l i a