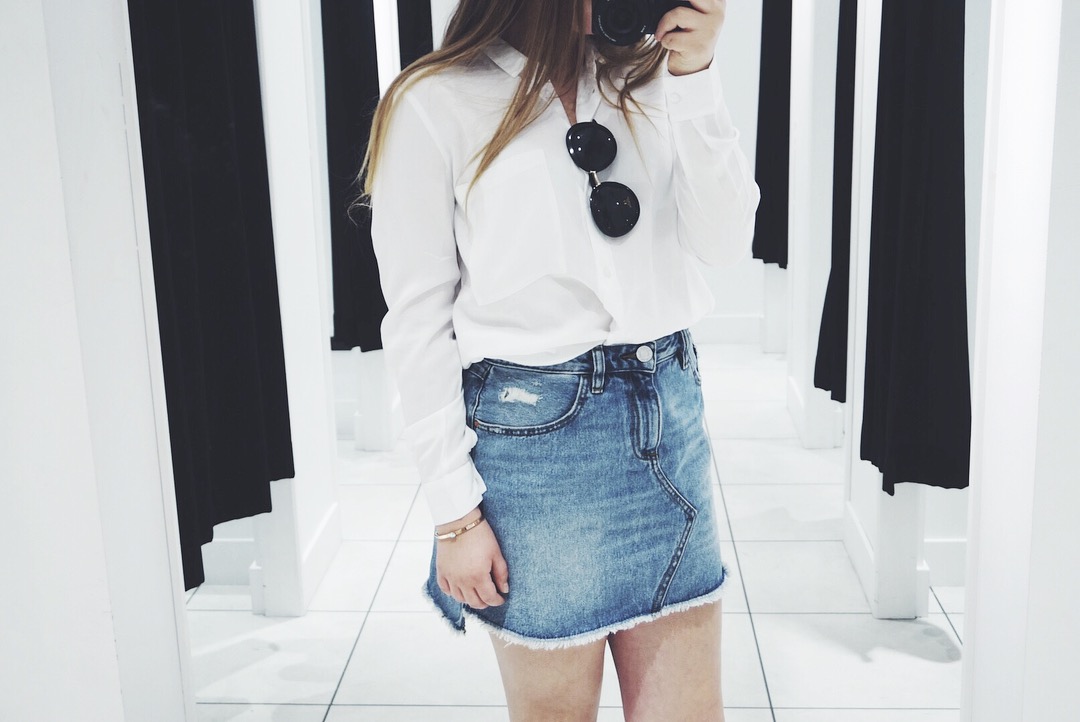 Sunglasses 10 euro (could not find them on the website)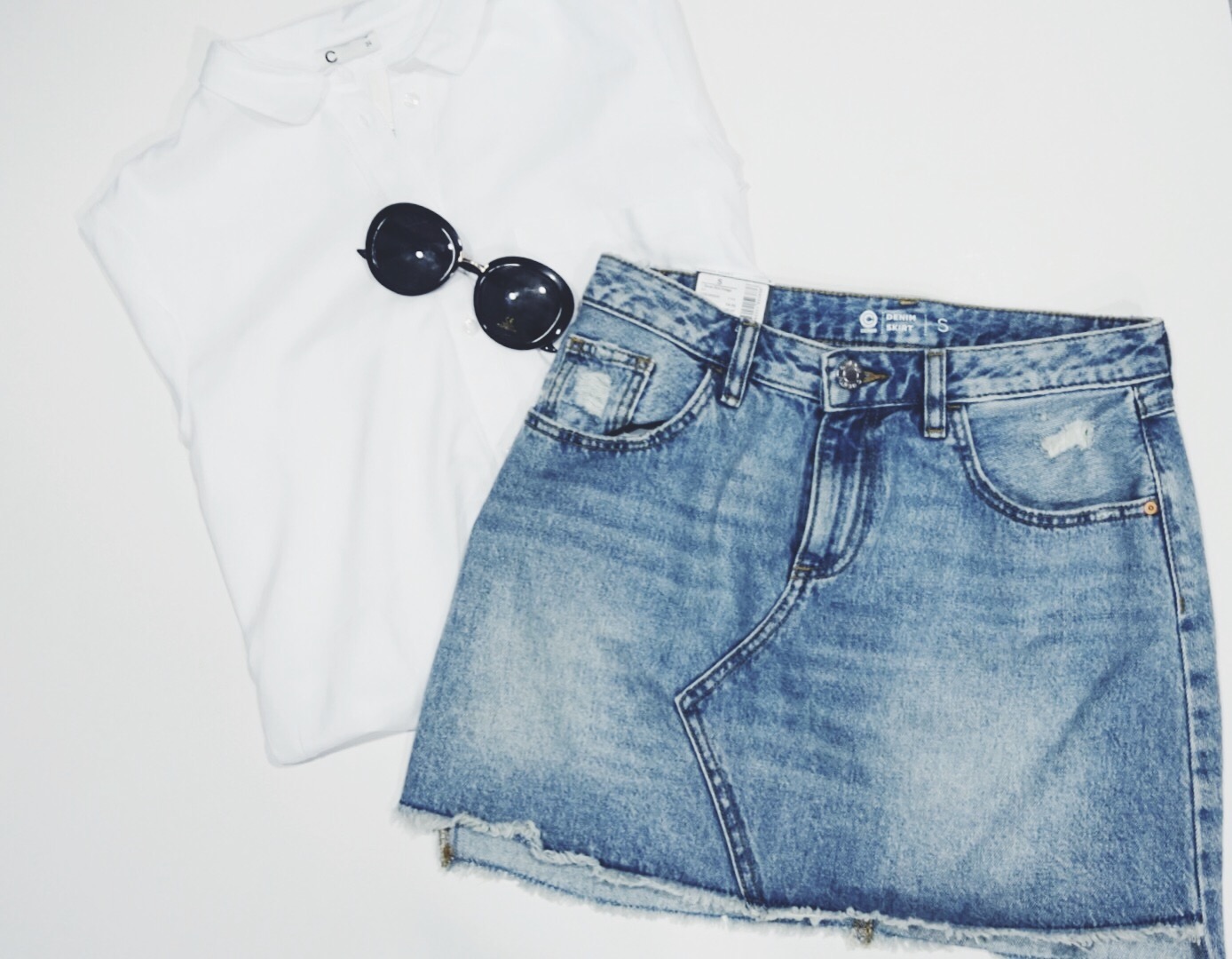 Denim skirt vintage 24.95 euro https://cubus.com/sv/7196200_F521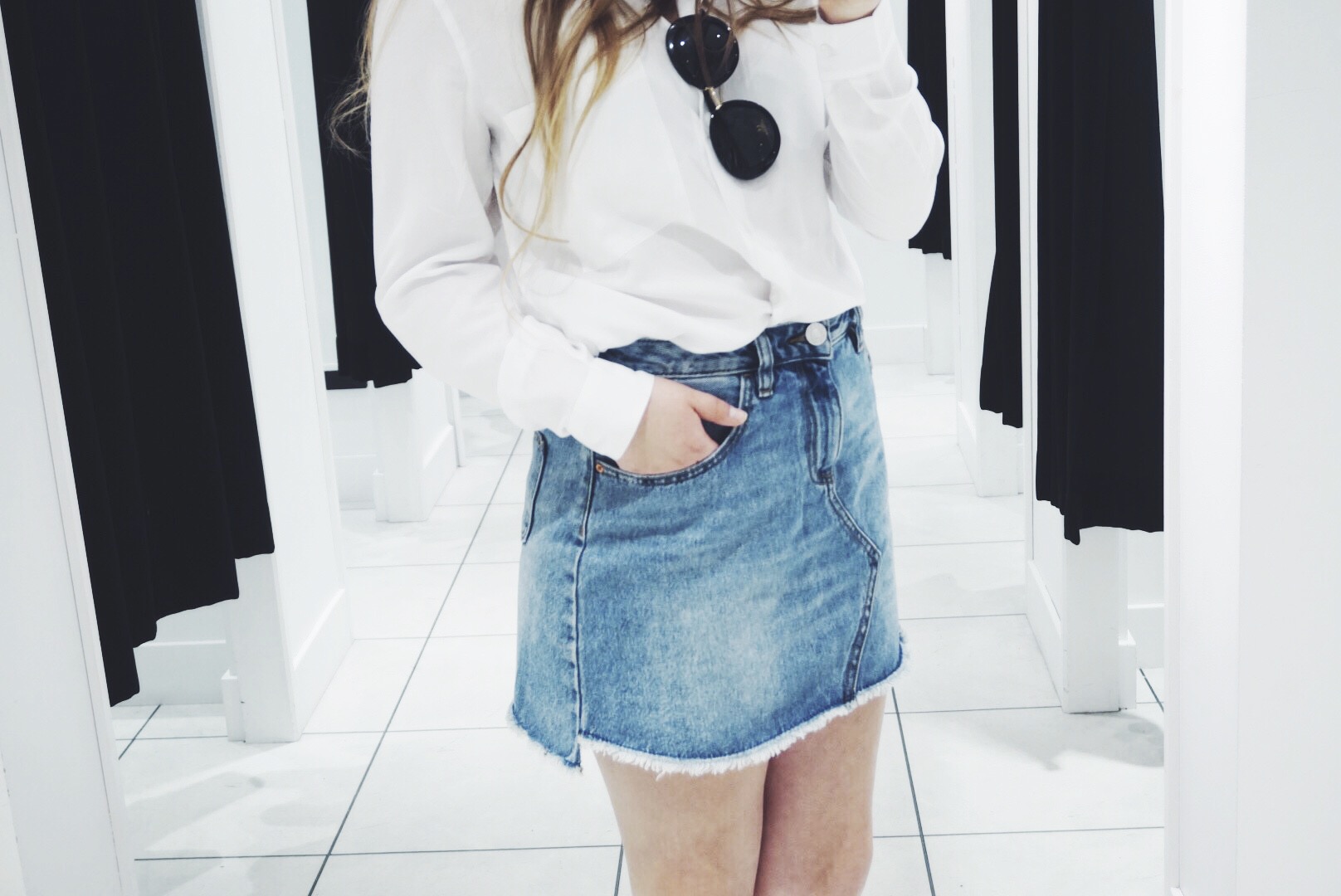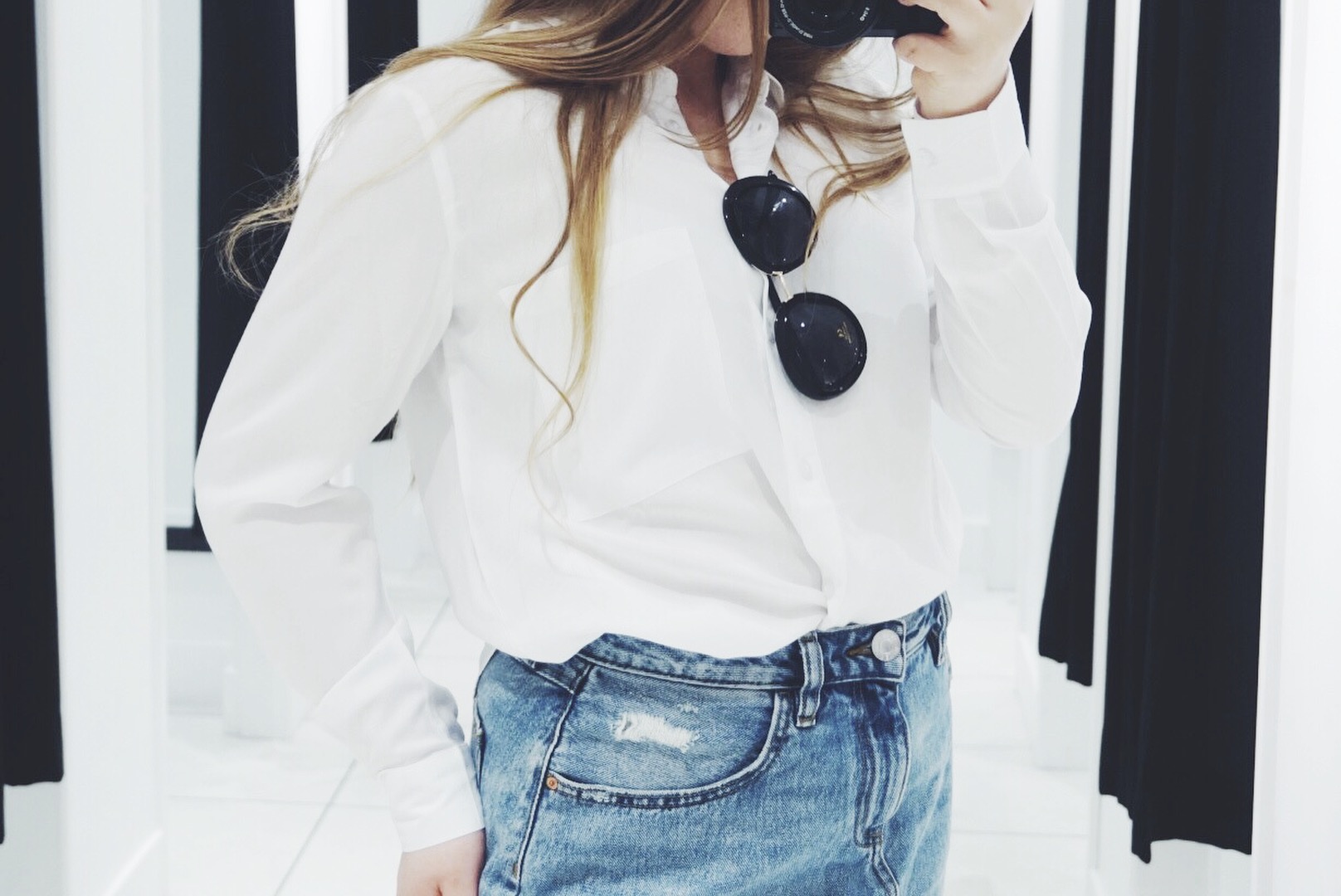 Shirt white 24.95 euro https://cubus.com/en/7194796_F900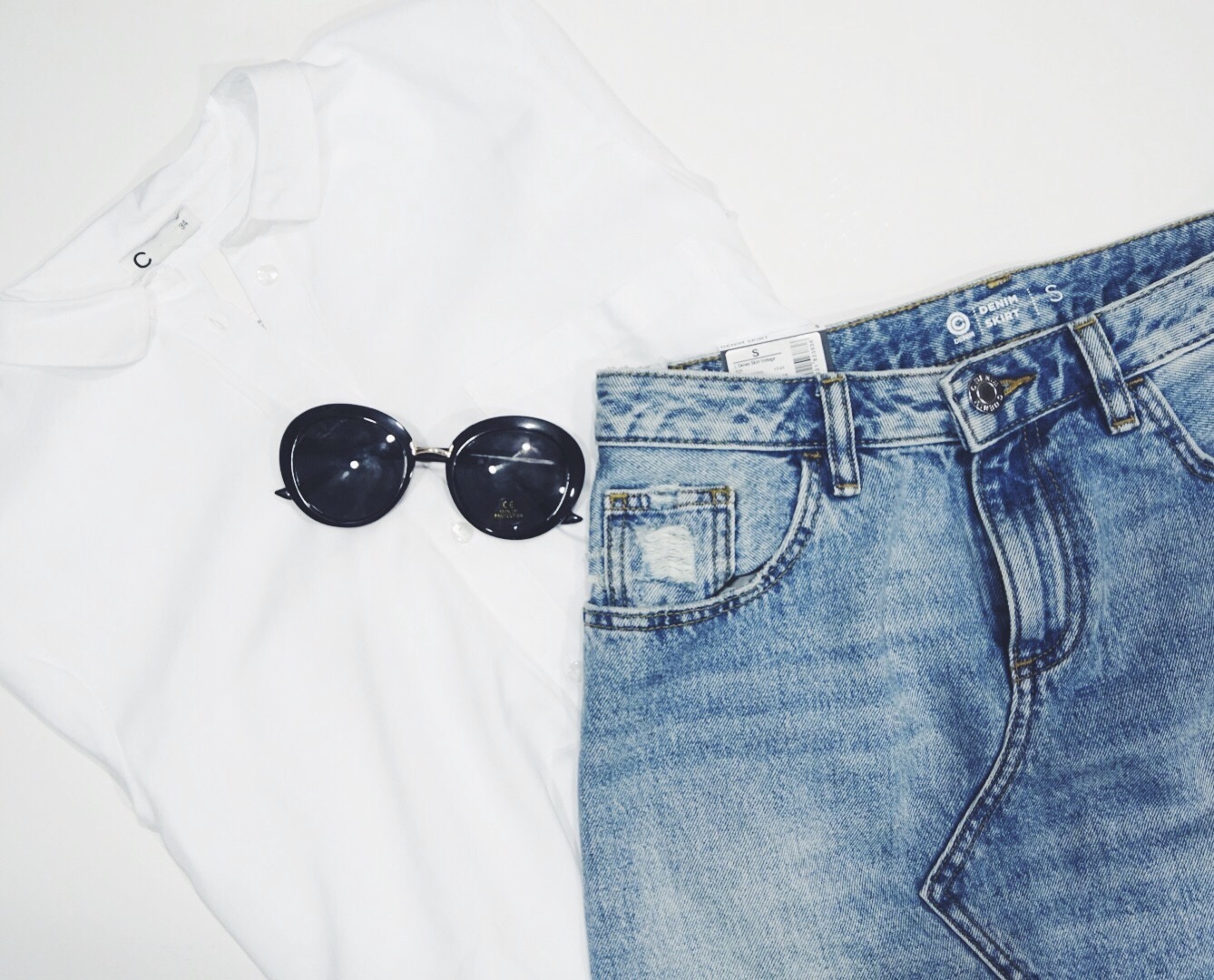 And this is how the last outfit looks like in the lookbook! A mighty more spring/summery variant. This is probably actually my favorite because the white linen shirt fits very nicely into the skirt and sunglasses too. The skirt is a new collection on Cubus, and isn`t  it cool?! I love it anyway. I have seen this pattern quite a lot this spring and it seems to be on of the new trends this spring!
Hope you 've liked my little lookbook with clothes from Cubus, this is like only inspiration and outfits that I dressed up when I practiced there. But if you want more you are welcome to write on my instagram or comment on this blog (website).
have a good time hug!
And do not forget that you are beautiful and valuable, XO // C o r n e l i a ♡