Clothing rack IKEA // fairy lights Jysk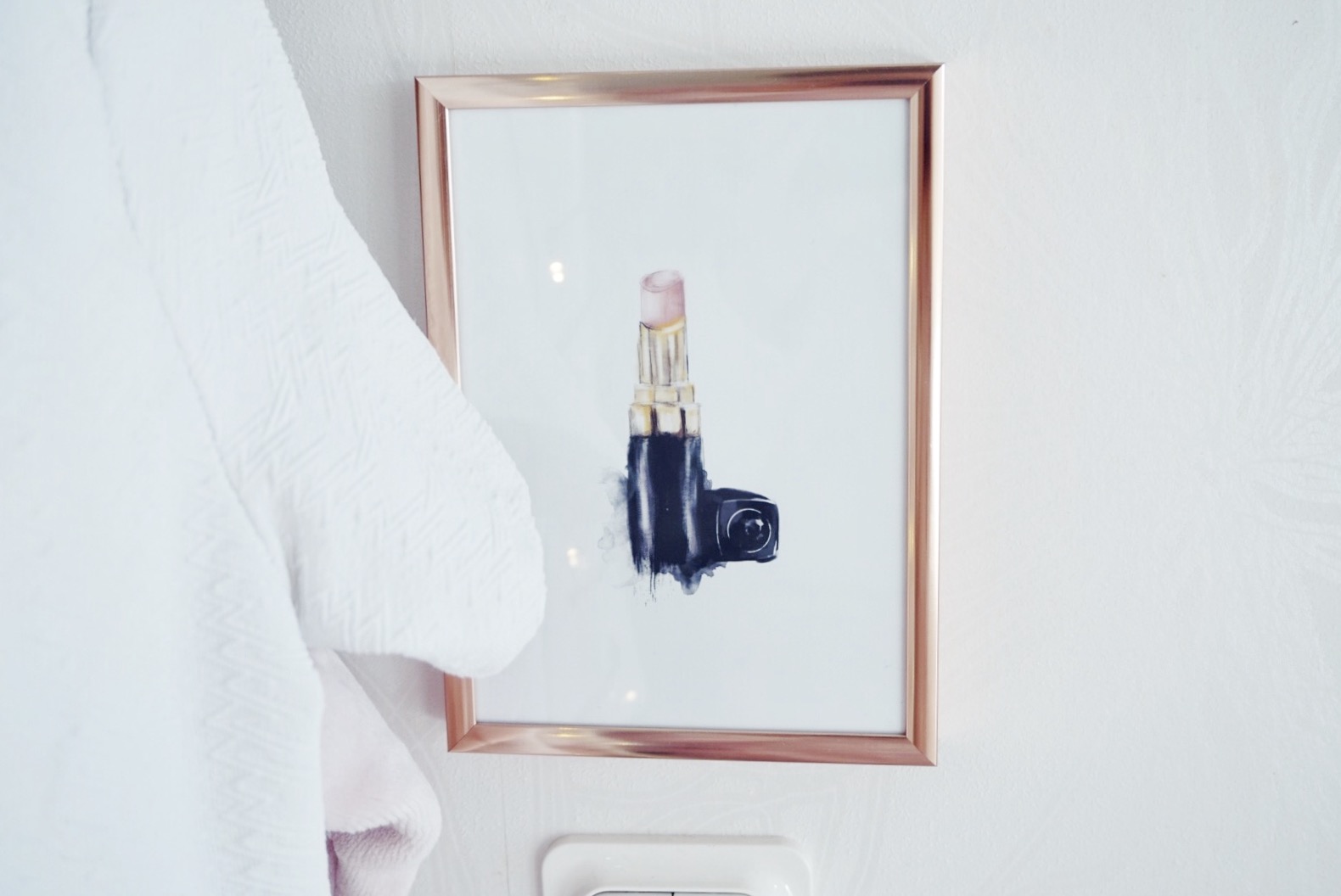 Poster Desenio.com, "LIPSTIC, POSTER"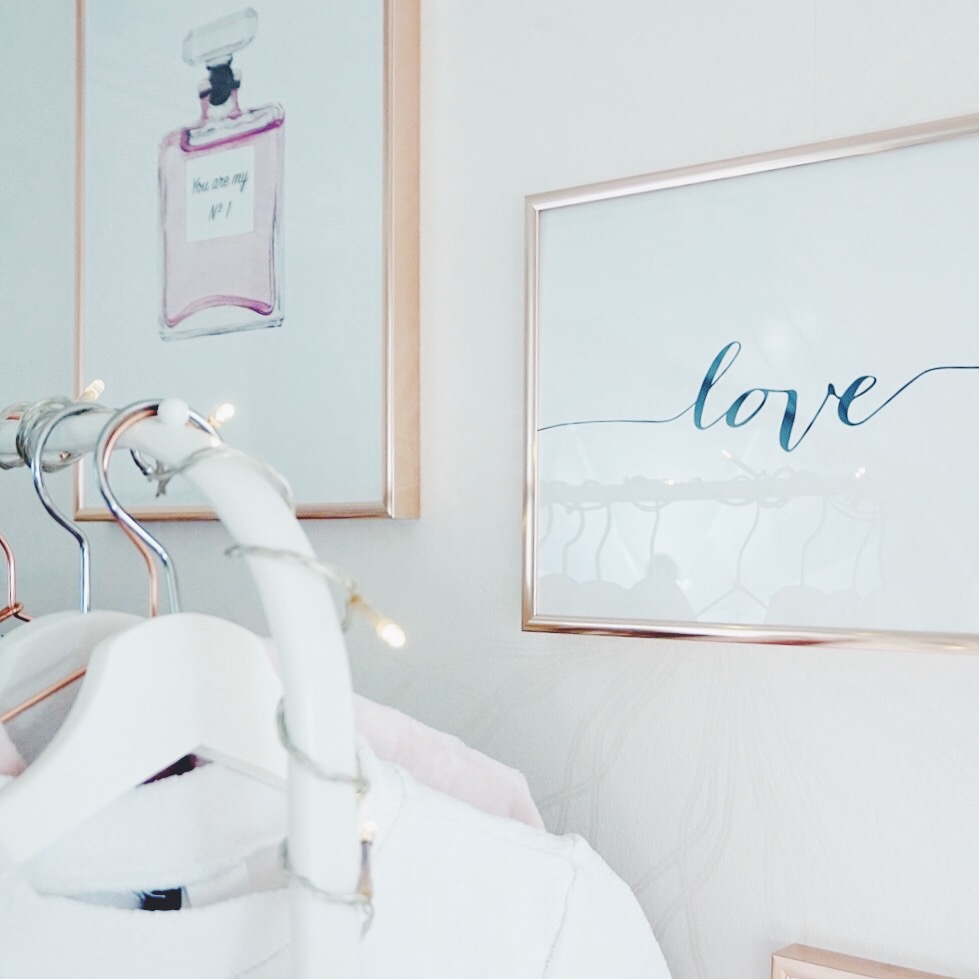 Poster Desenio.com, "PINK PERFUME, POSTER"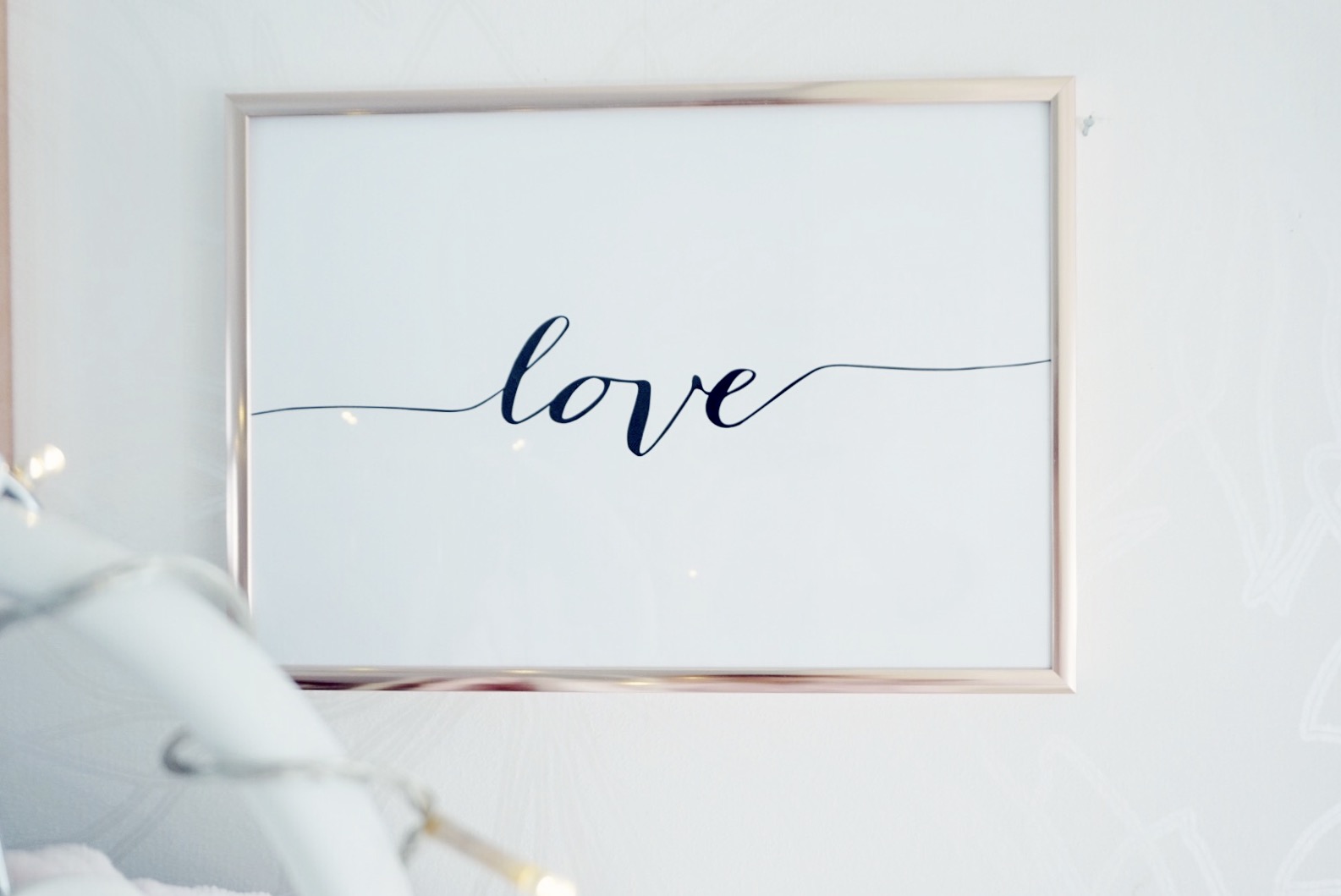 Poster Desenio.com, "LOVE I  POSTER"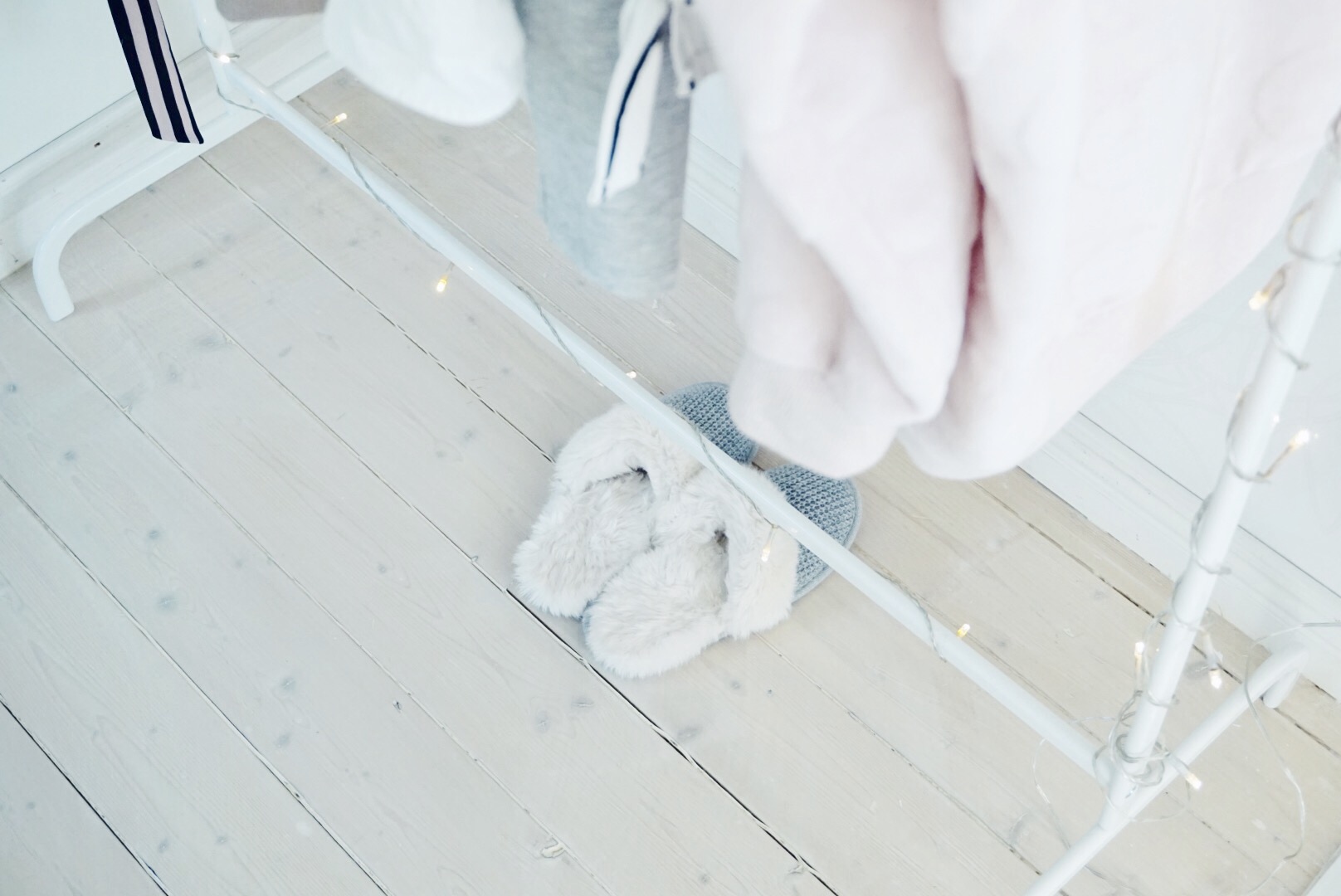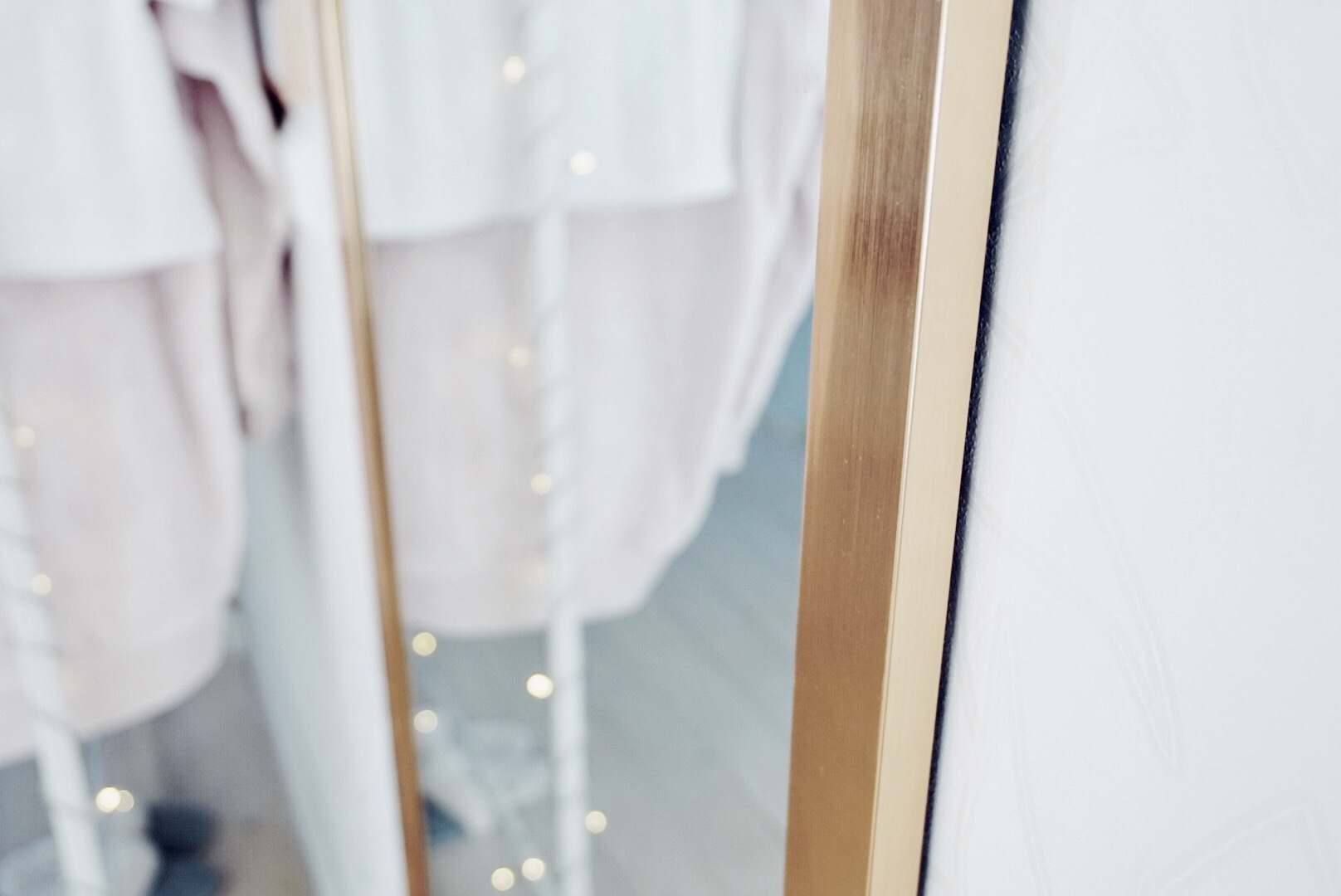 Mirror Jysk //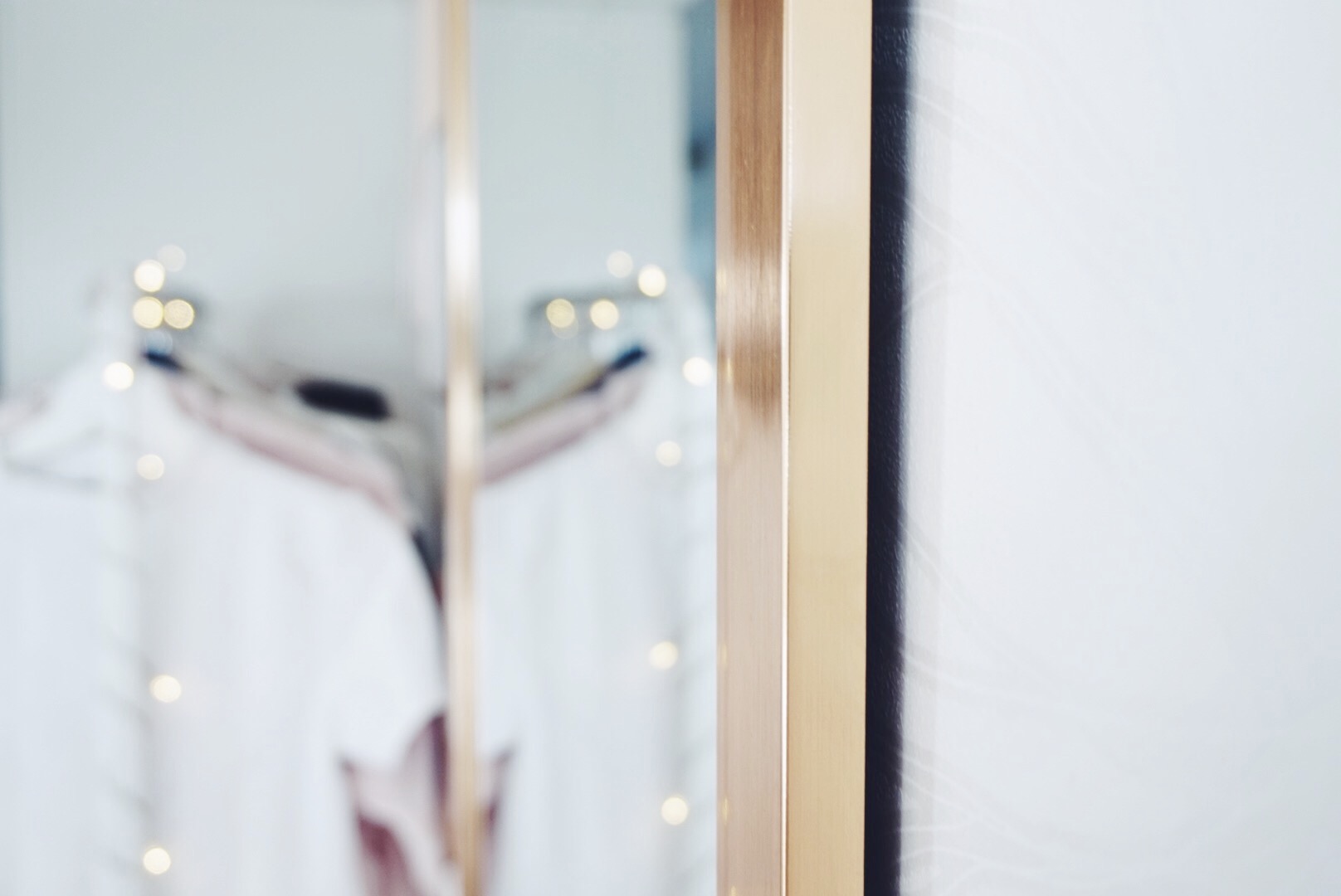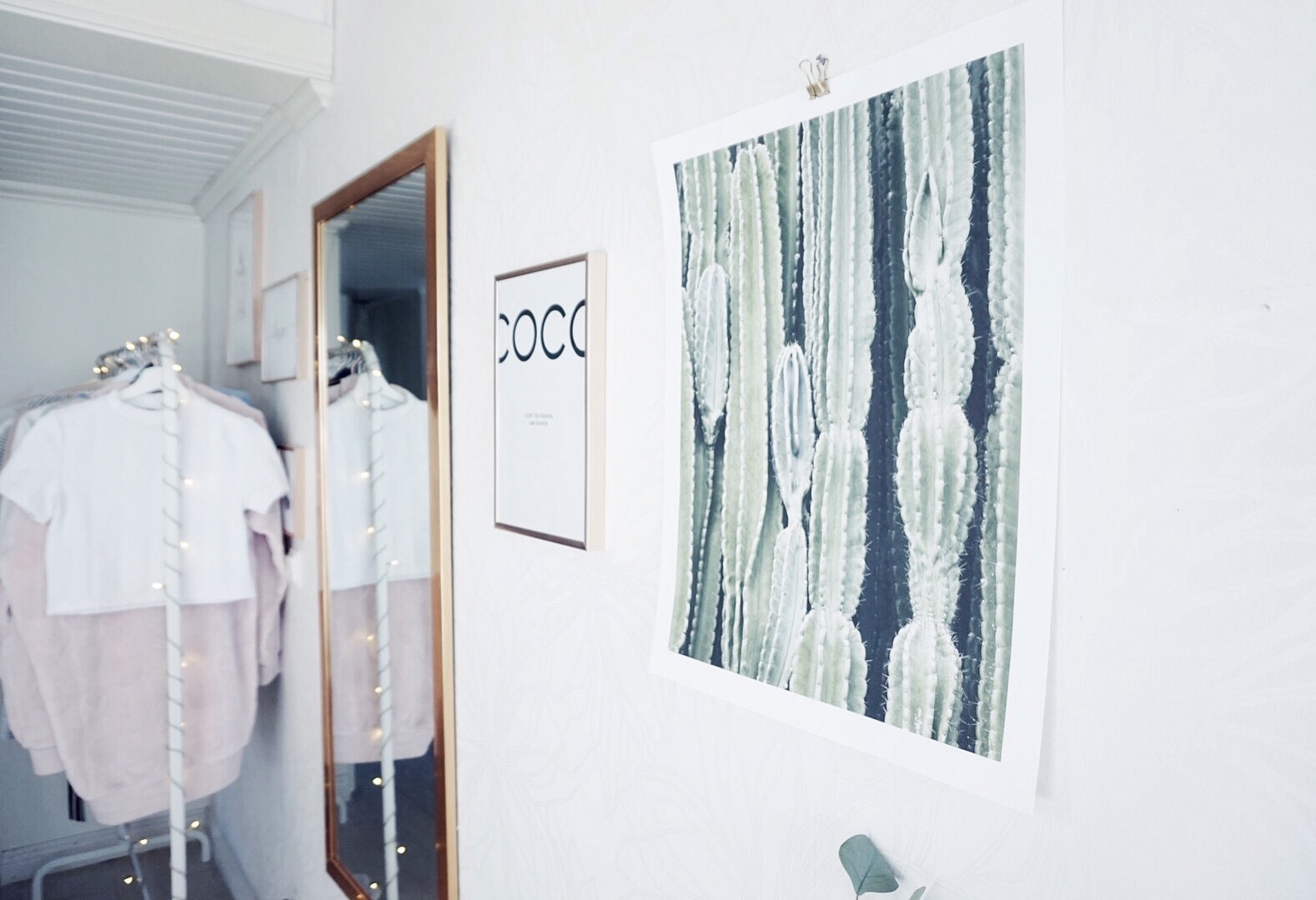 Posters Desenio.com, "COCO, POSTER" // CACTUS, POSTER"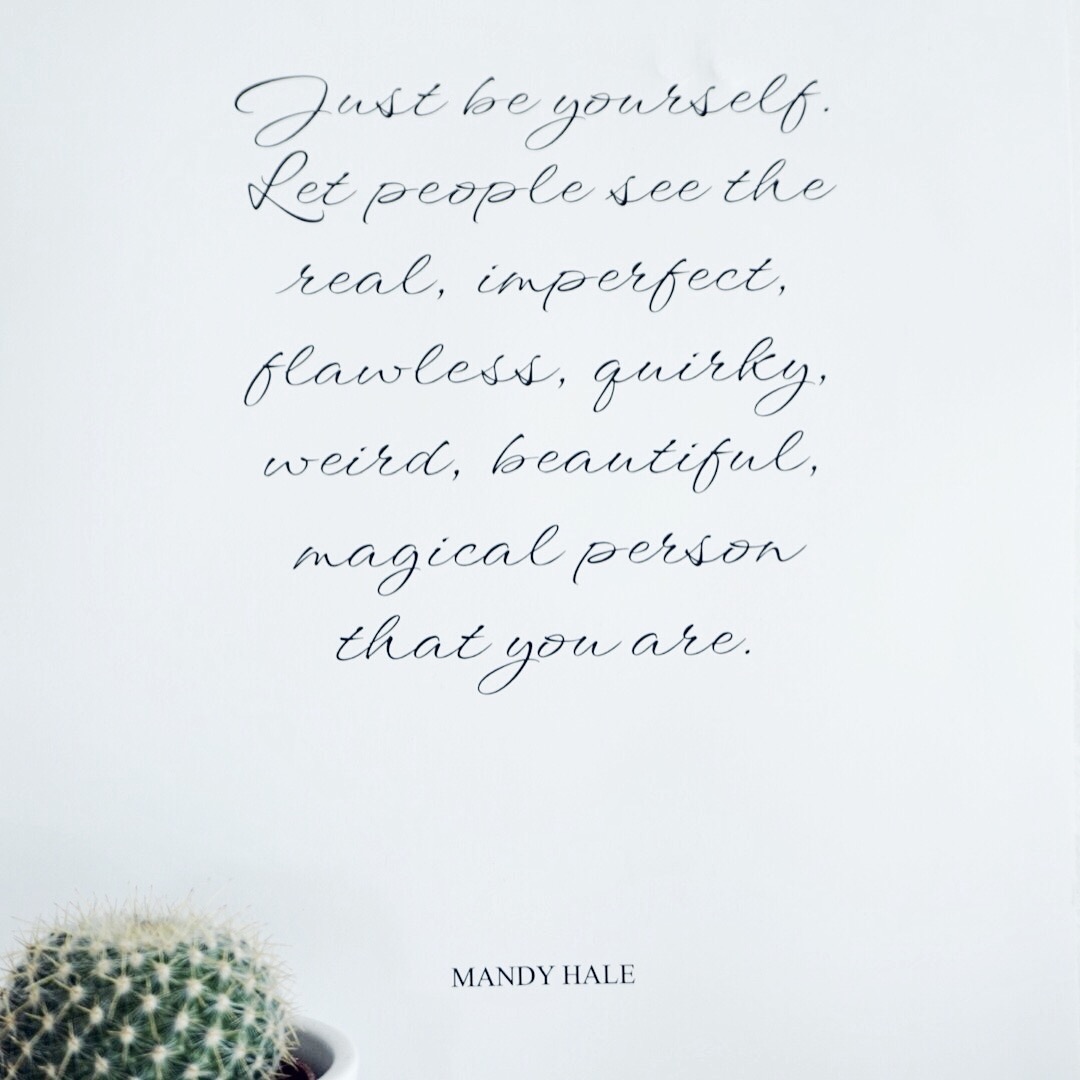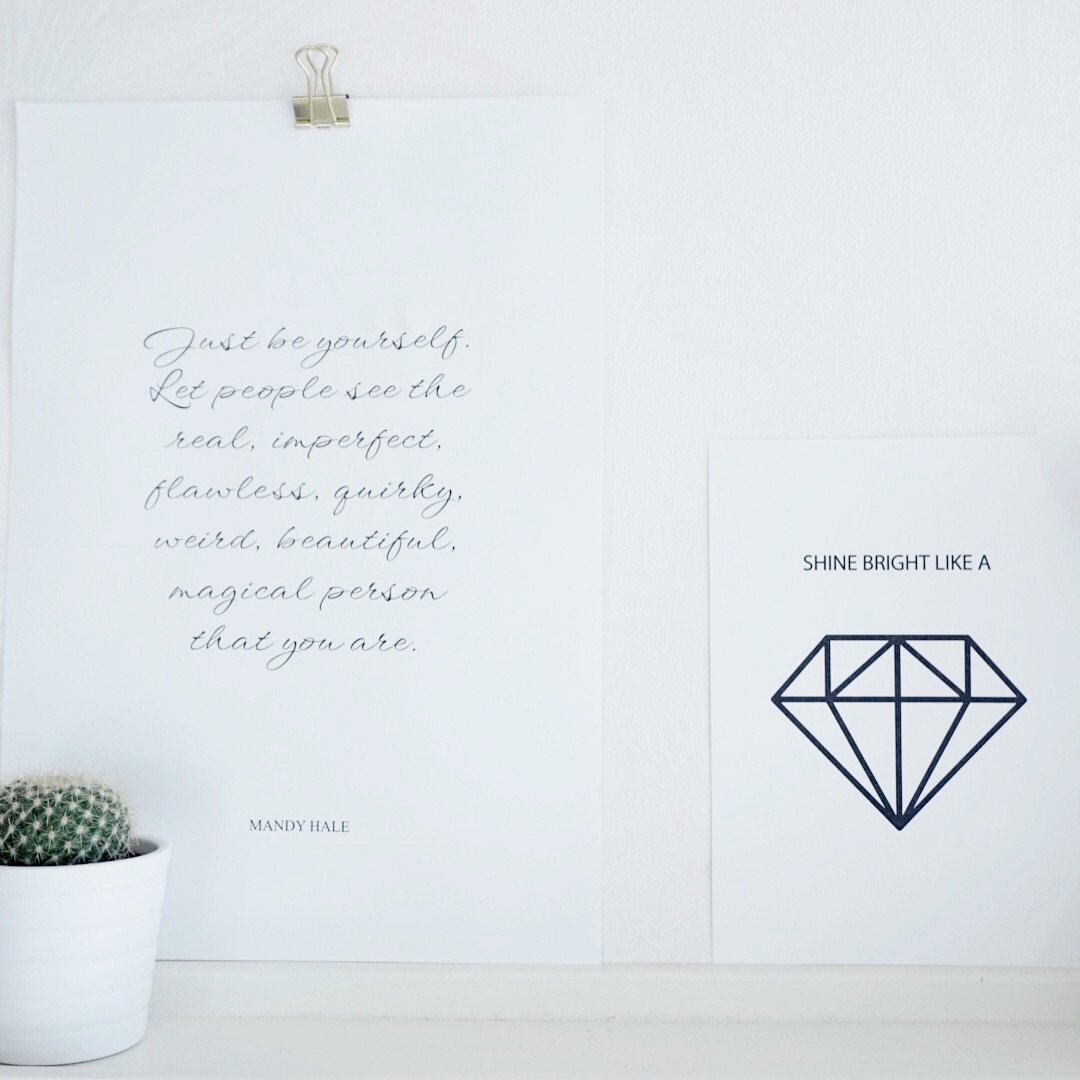 "JUST BE YOURSELF, POSTER" // "SHINE BRIGHT LIKE A DIAMOND, POSTER"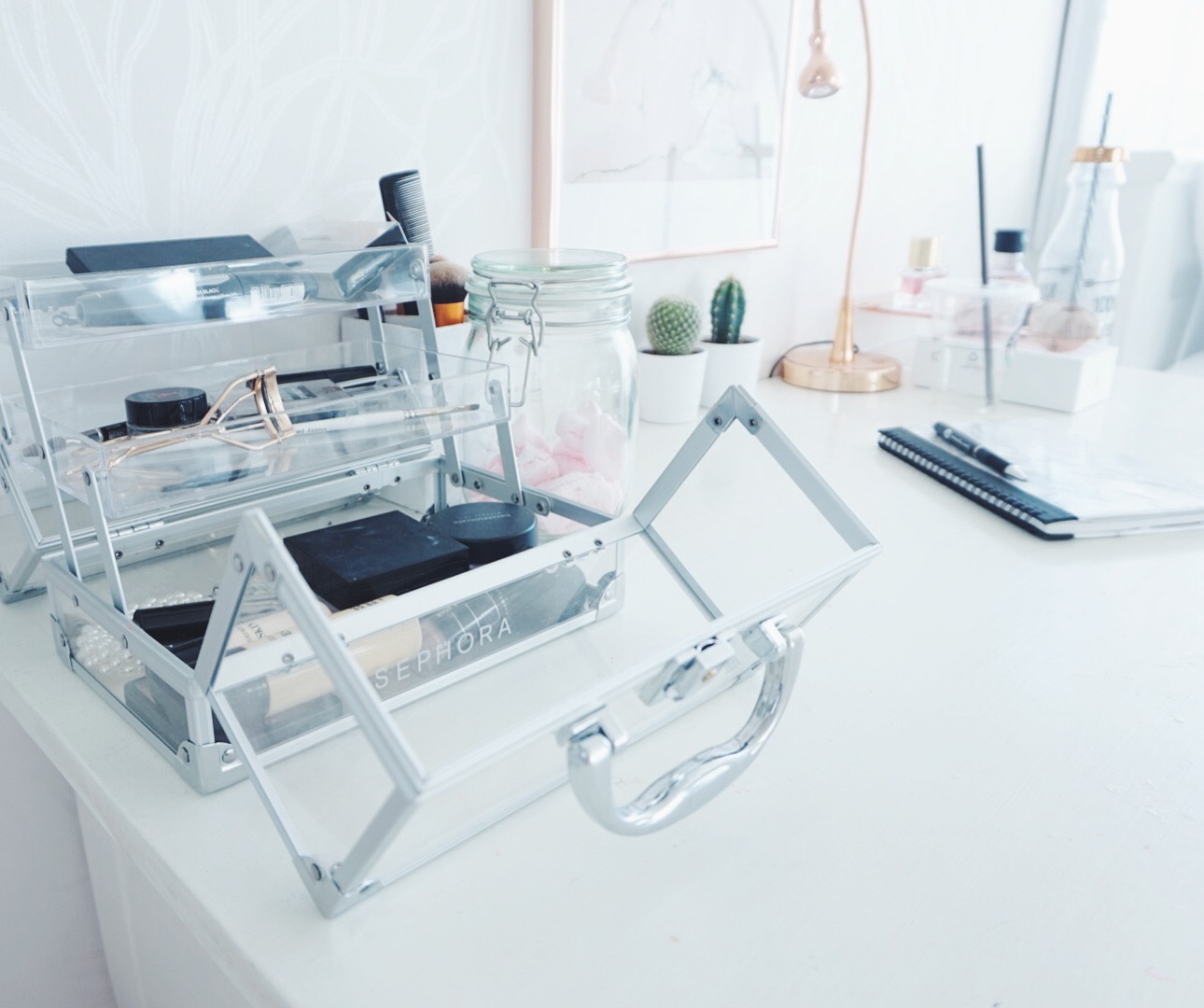 Makeup holder Sephora //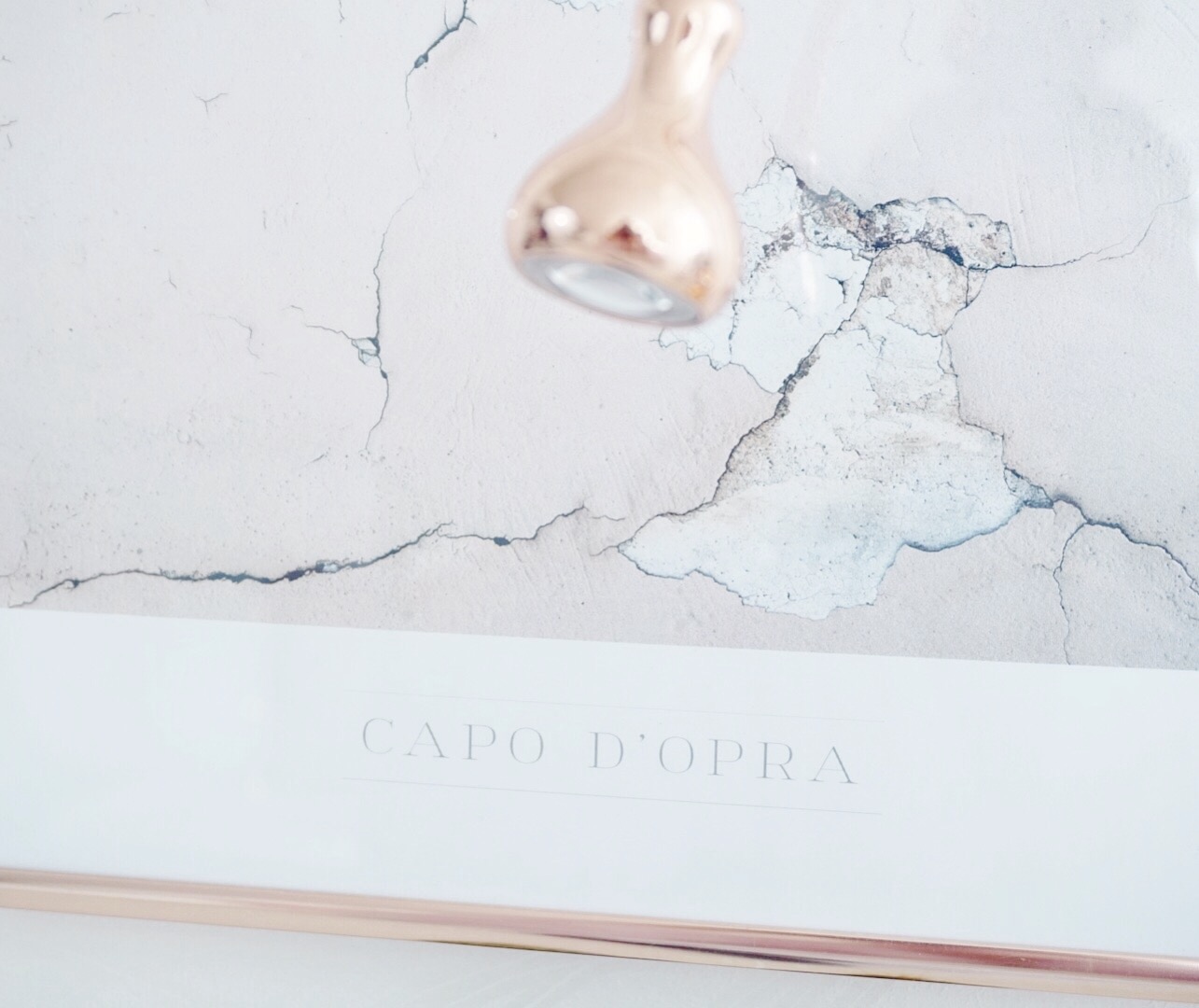 "CAPO D`OPRA, POSTER" (Desenio.com)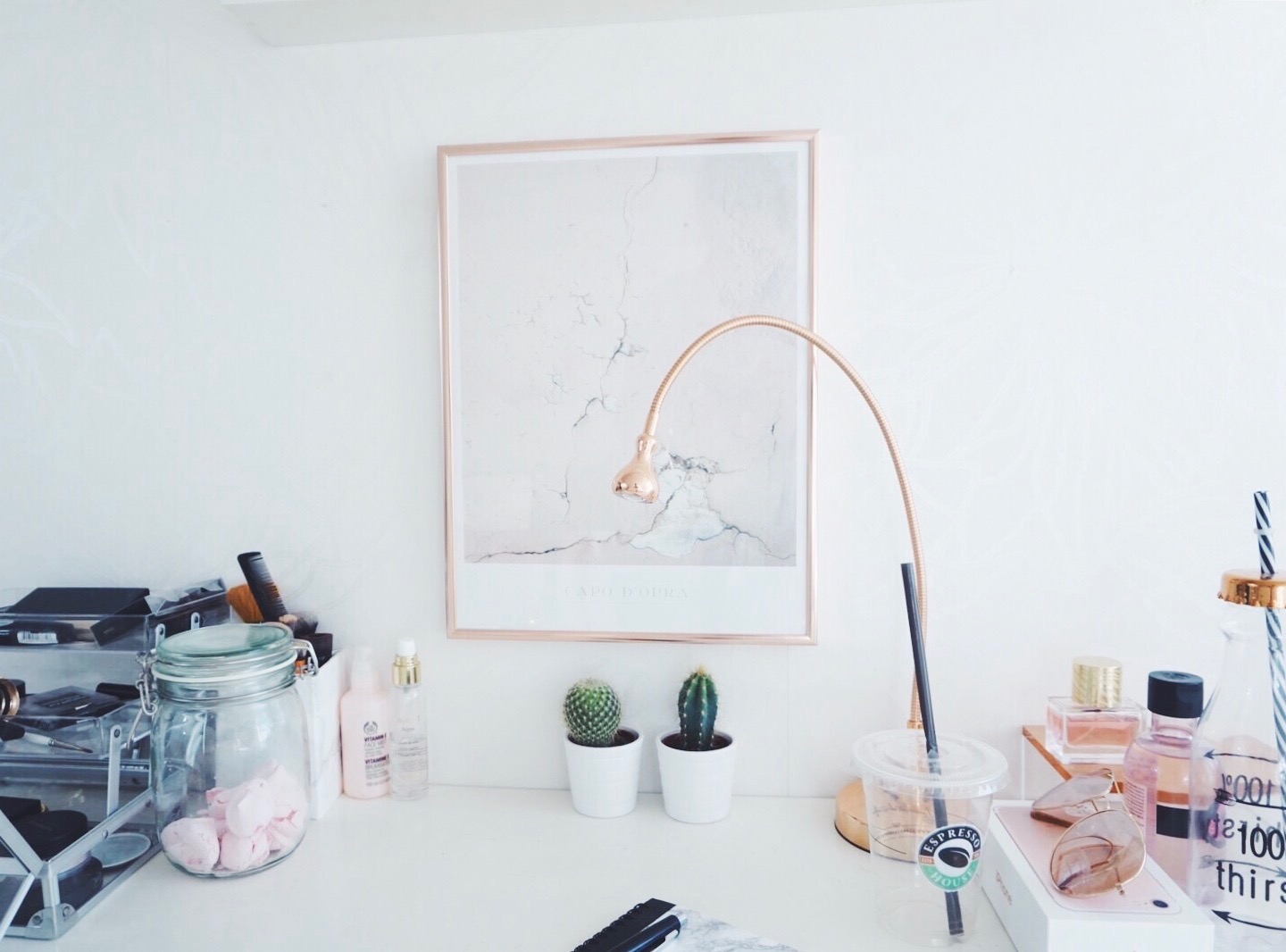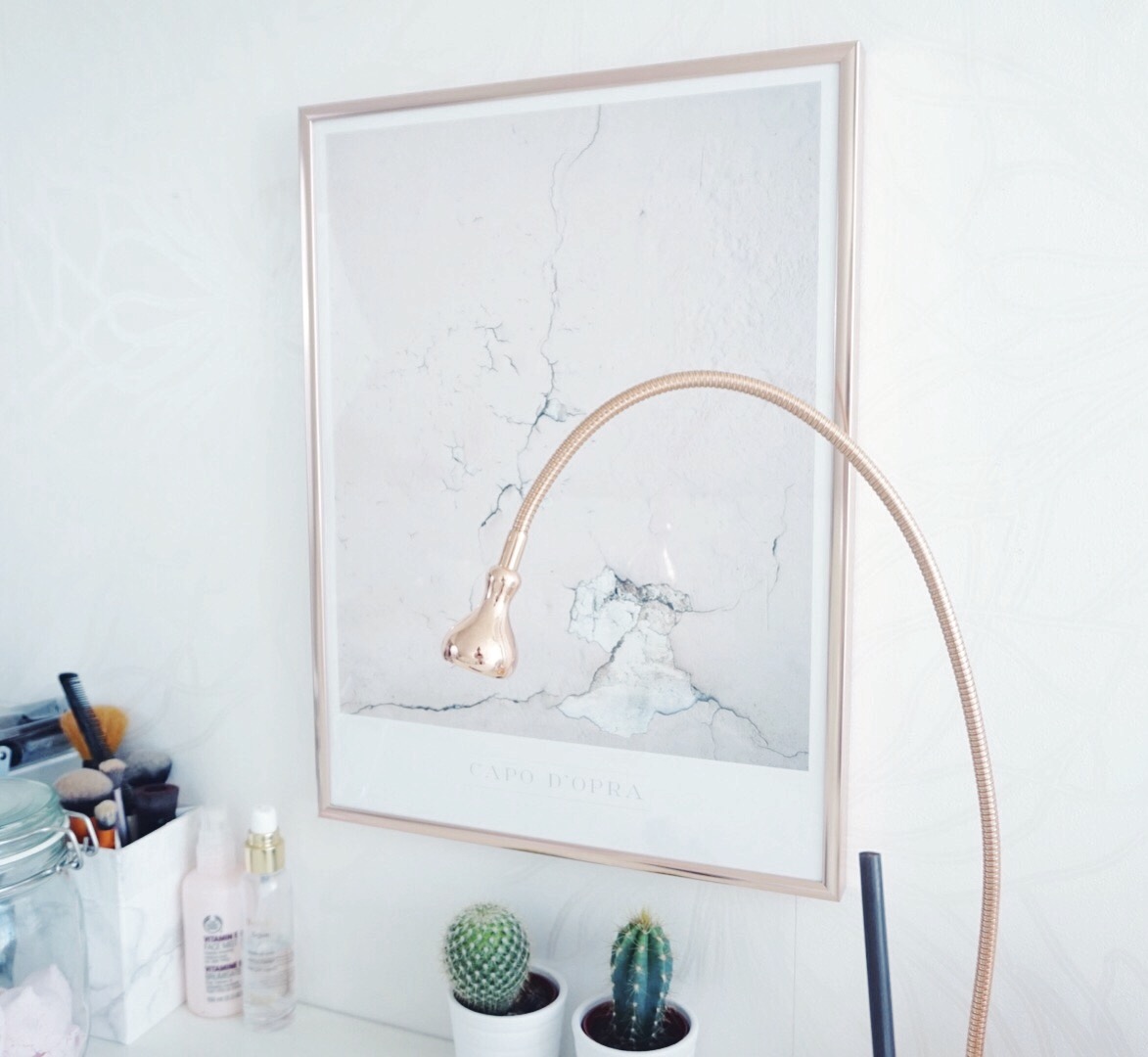 Lamp IKEA //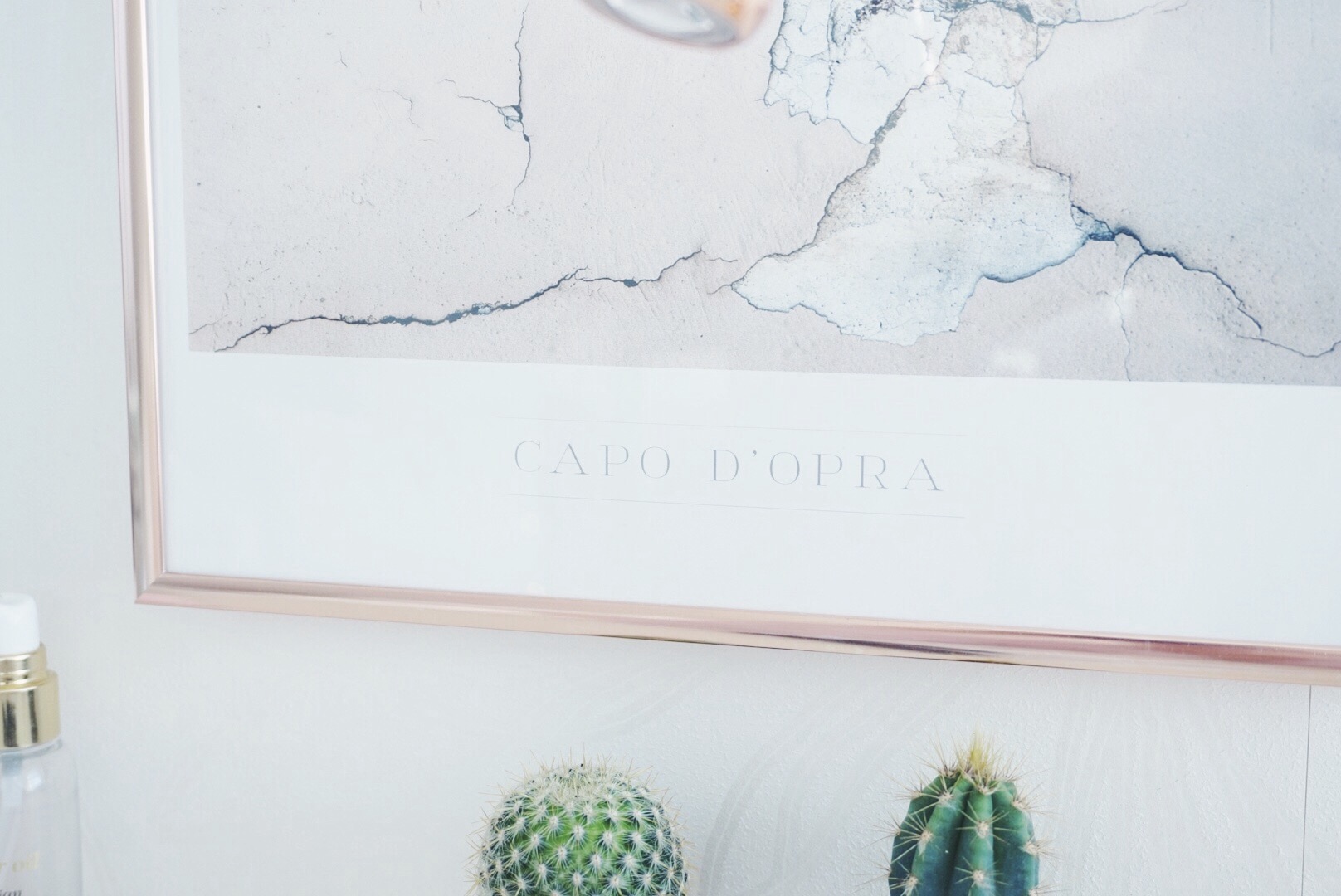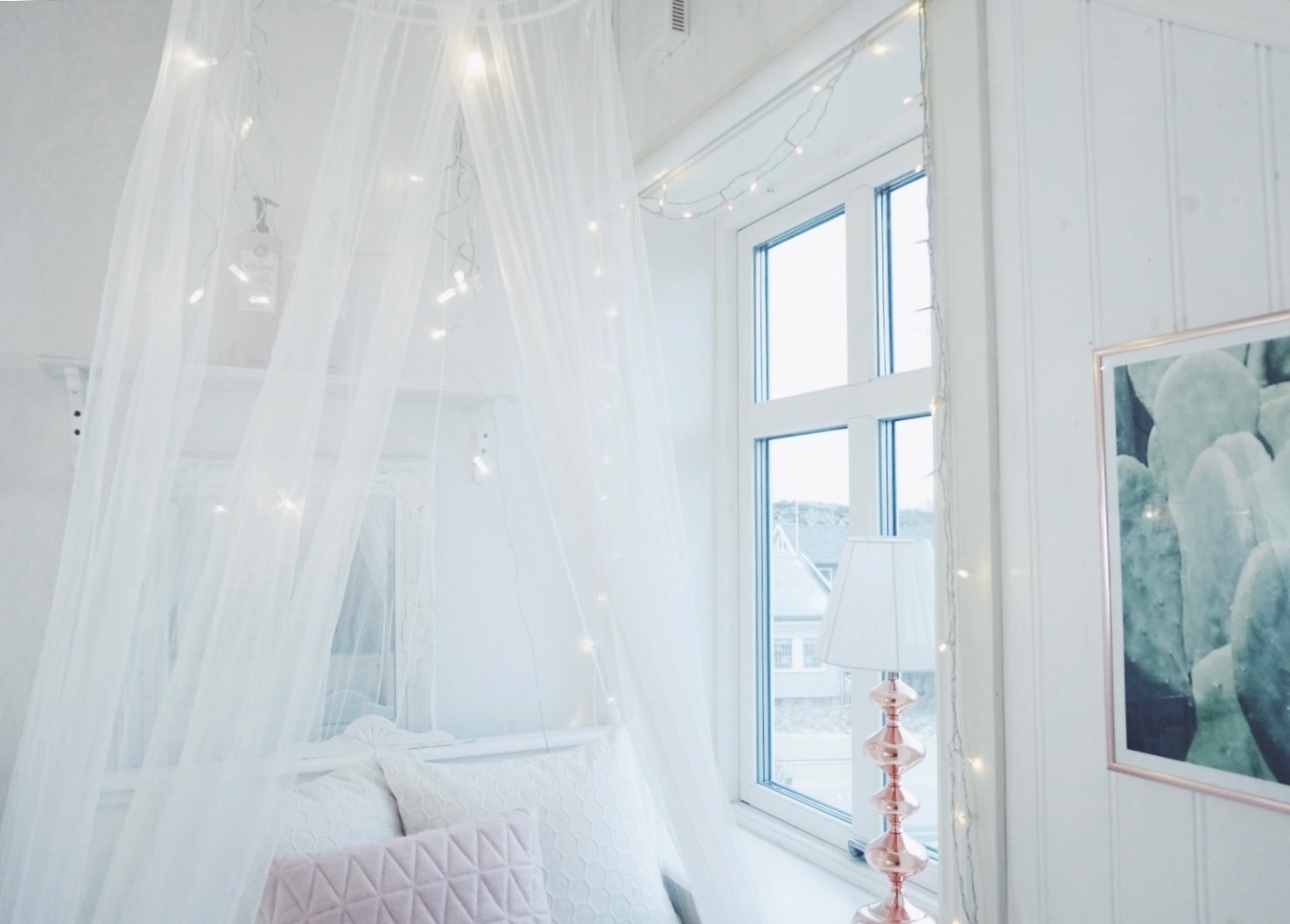 Canopy  & fairy lights IKEA //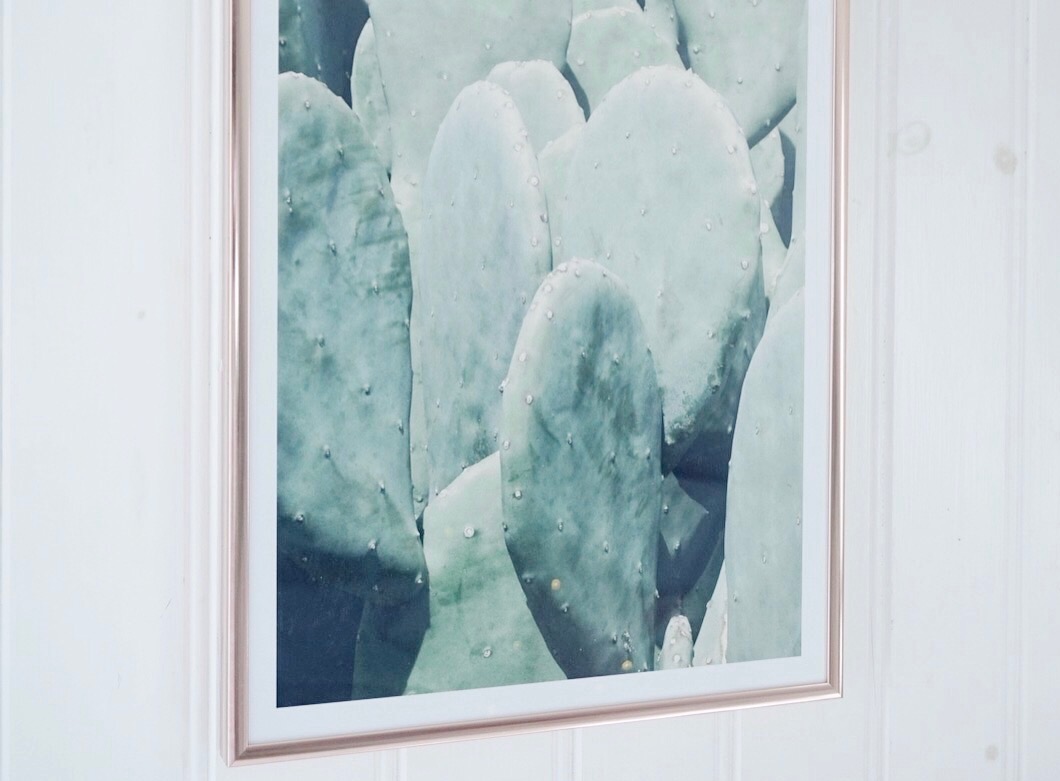 Poster Desenio.com, "PEAR CACTUS, POSTER"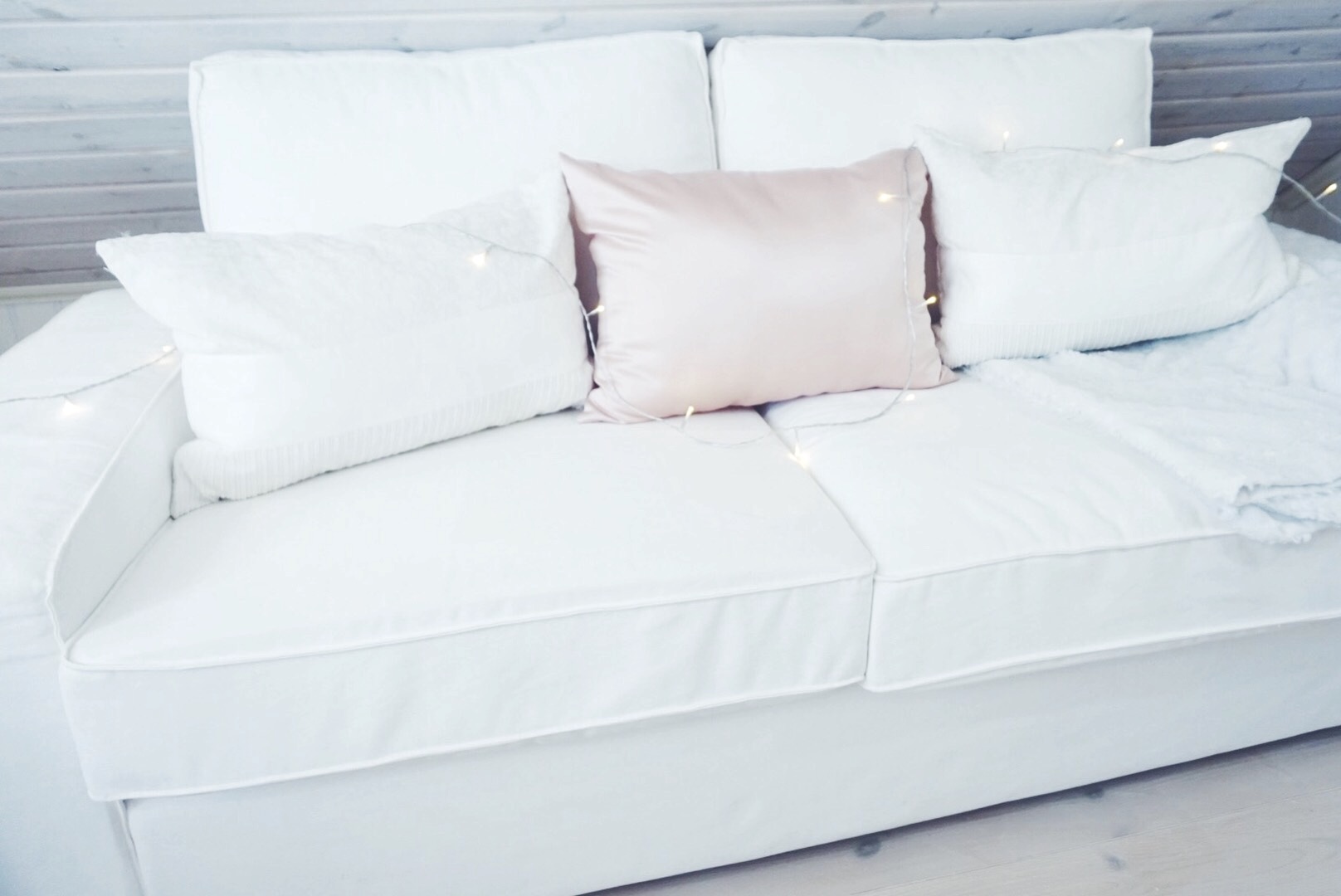 couch IKEA // pillows Ellos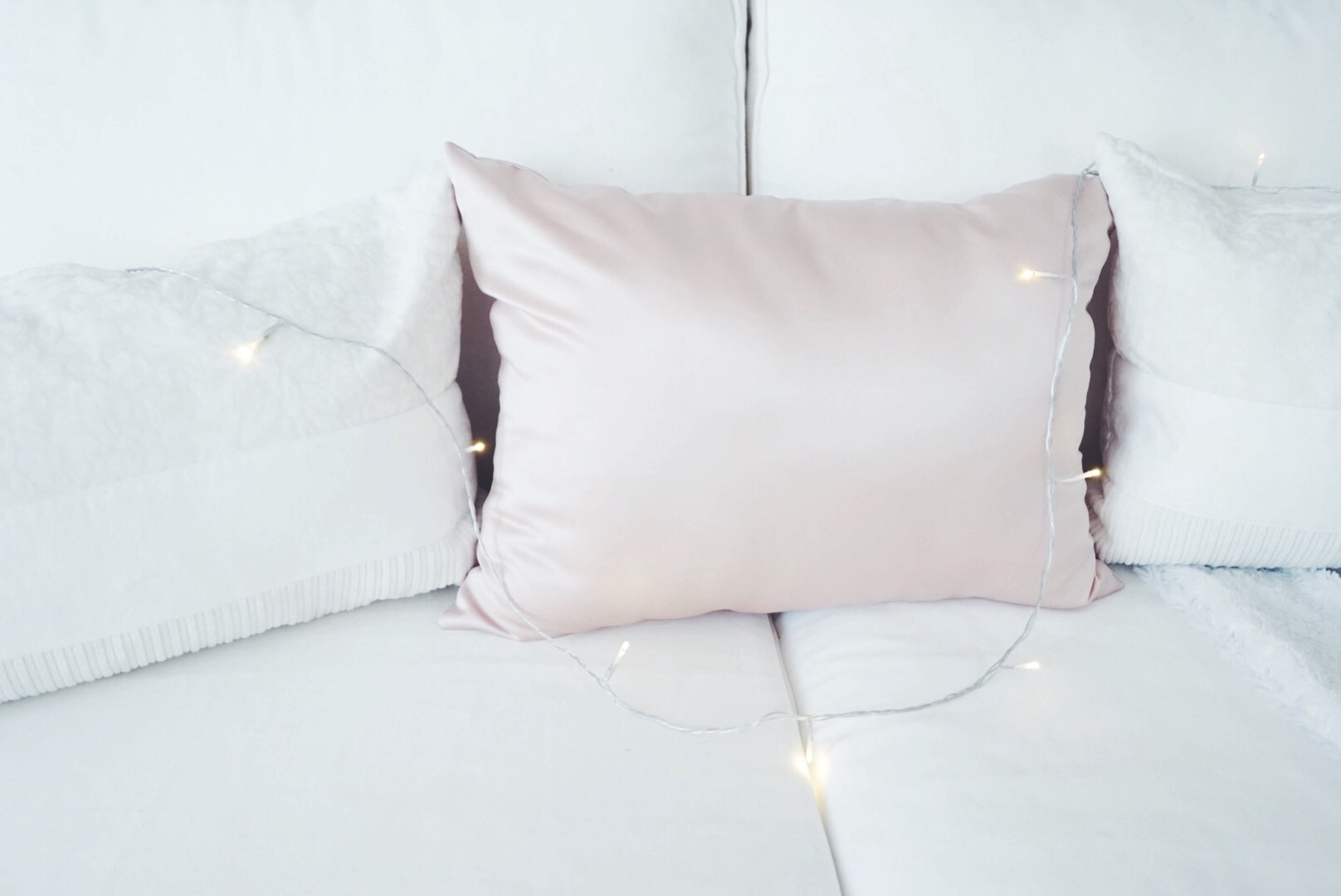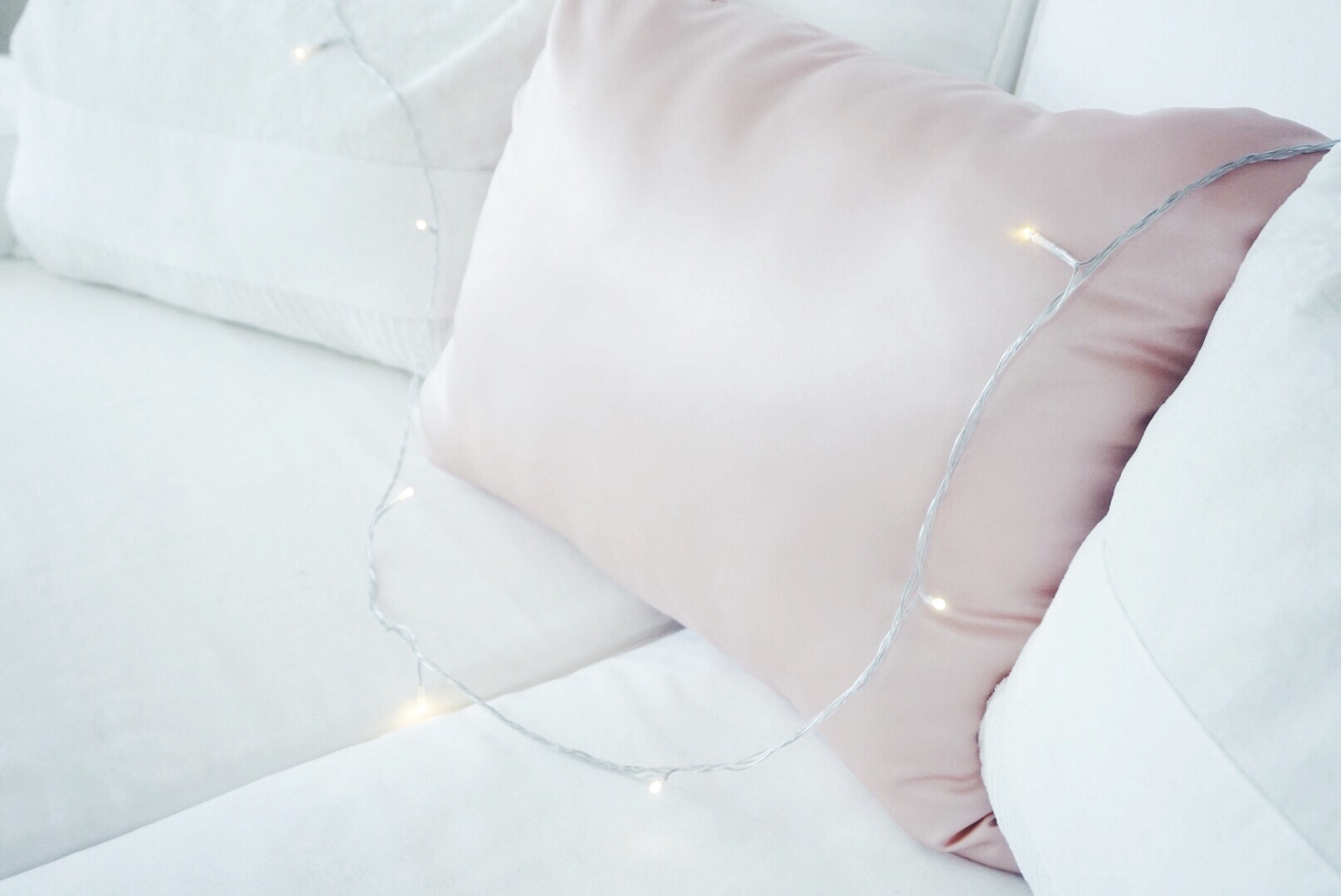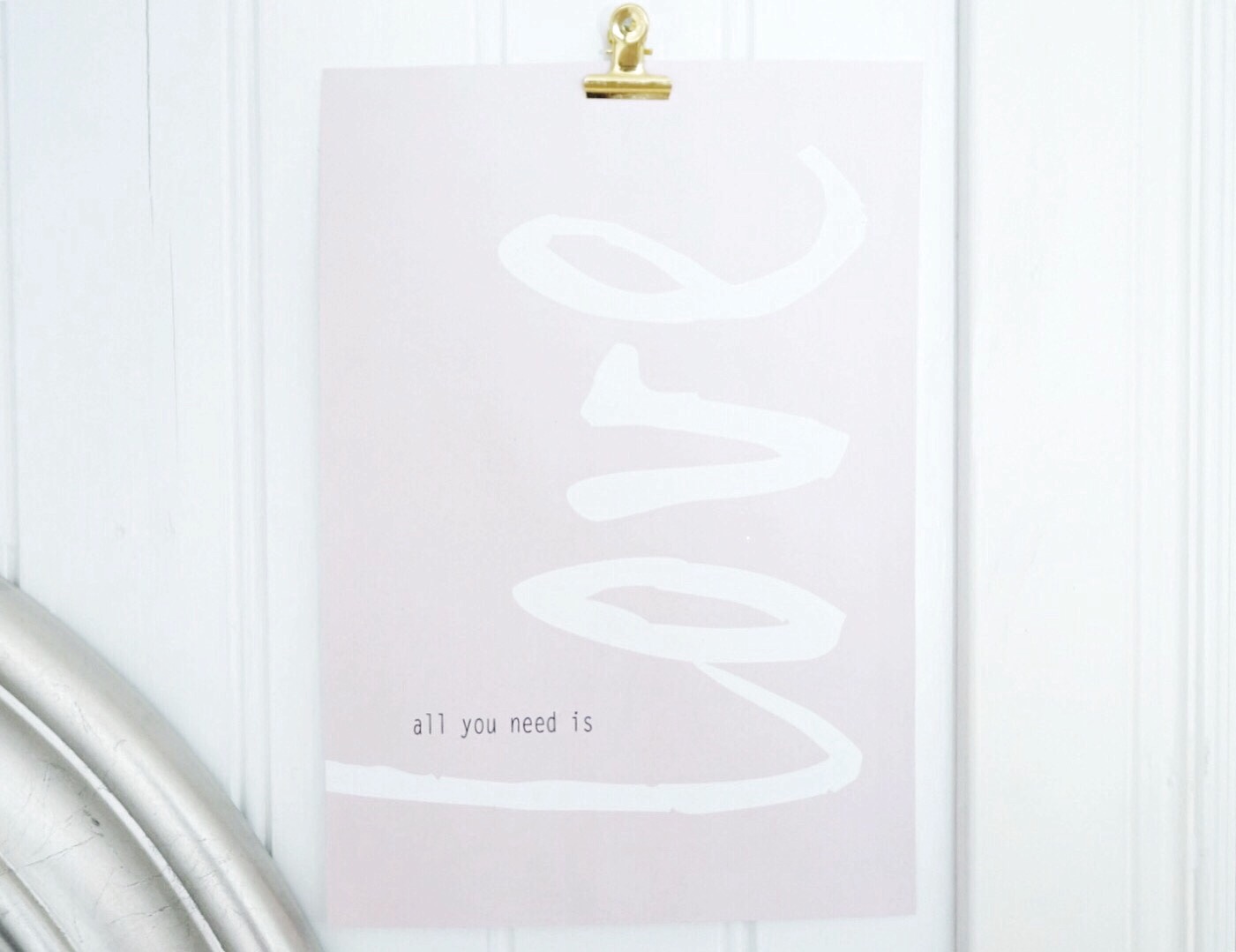 "LOVE PINK, POSTER"
Hello, everyone! You might saw that I wrote on my instagram that I would do a room tour on the blog and on YouTube, so this is how it looks like as my room in pictures! When you come into the room is the clothes hanger the first thing you see, wich I really like a lot. And so now I also have hung out the spring clothes, which is absolutely wonderful! Over the clothes I have done a small picture wall with three different paintings from Desenio in different sizes, and around the hanger, I also have a fairy light. Beside this, I have a mirror from Jysk in copper/rose gold color.
On the wall, I have two posters from Desenio. On my desk (do not know where it's from), I have some decorations, including a makeup holder from Sephora that I really love. Then I have some cactuses, marshmallows, perfumes and a desk lamp. Above the desk, I have a poster from Desenio and over it, I have a shelf with two posters and `XO` text, but I don`t know, unfortunately where the text is from.
I have sloping ceiling so there I have a couch, and this is actually my favorite place in the room , the sofa is from Ikea and pillows are from ellos. I'd think the fairy lights is something of the coziest available and this is from Jysk!
Then we go over to the last part of my room and that's the bed. My bed is an older bed and has a "vintage style" which I love.Over the bed, I have a canopy from Ikea and of course fairy lights to get a cozier feeling! On the wall above the bed, I have a poster with cactuses and in the window, I have a rose gold lamp from Ellos.
All posters/pictures are from Desenio and is a collaboration, but only for that it doesn`t  mean that I write because I like them more than I really do, but I think you understand! So now you can also get 25% off if you enter the code: myrberg25
Have it good ♡
And don`t forget that you are beautiful and valuable, XO // C o r n e l i a ♡
* In collaboration with Desenio.com